---
Base Line Center HQ Office Condo in Cebu City philippines
Ad Type: For Sale | Location: Cebu City
Views: | Comments:
Date posted: 26 August 2016 | Placed till:
BASE LINE HQ
21 Storey Office Condo
Located on the 3rd to 8th Floor of Tower 1
Designed for business owners and investros seeking the advantages of owning a prime Midtown office address.
Catering to various business sizes with office spaces from 33sqm to 142sqm
Separate office Lobby and Elevators Access
Select Units with Floor to Ceiling Glass Windos
Basement Parking
FEATURES:
11-12 units per floor
Common Restroom per floor
2 Passenger elevator
3.8 meter high ceiling ( slab-to-slab)
Floor to ceiling glass on select units
CR provision for selected units
1005 Back-up power
Bare hand-over condition

THE SITE DEVELOPMENT INCLUDES:
Ground and 2nd Floor Commercial Spaces
Supermarket
Fitness Gym
Food, Dining & Retail Outlets
Alfresco Areas
Separate Lobby Access for Condotel, Office and Residential Users
Landscaped Gardens, and Well-Preserved Mature Trees
Surface, Basement & Podium Parking
Internal Road and Pedestrian Network
Future Access to F. Ramos ext. & M.P. Yap St.
SAMPLE PRICE LIST
Floor Area: 118.88 sqm
Total Contract Price: Php 12,722,062.08
Floor Area: 83.73 sqm
Total Contract Price: Php 8,812,749.96
Floor Area: 31 sqm
Total Contract Price: Php 2,848,125.00
Floor Area: 138.86 sqm
Total Contract Price: Php 14,860,241.76
Floor Area: 33.40 sqm
Total Contract Price: Php 3,138,765.00
Floor Area: 49.72 sqm
Total Contract Price: Php 5,116,188.00
Floor Area: 77.20 sqm
Total Contract Price: Php 8,307,028.80
Floor Area: 31 sqm
Total Contract Price: Php 2,913,225.00
Floor Area: 138.86 sqm
Total Contract Price: Php 15,186,840.48
Floor Area: 33.40 sqm
Total Contract Price: Php 3,208,905.00
Floor Area: 55.28 sqm
Total Contract Price: Php 5,818,330.56
FOR MORE DETAILS... Please visit www.crs25realty.com
FOR MORE PROPERTIES... Please visit www.crs25realty.com

PAYMENT TERMS:
Reservation Fee: Php 50,000.00
Option 1: Spot Cash 30 with 8% Discount on List Price ( TC before move-in)
Option 2: Deferred 12 with 3% discount( TC before move-in)
Option 3: Spot Dp 20% with 5% discount on Dp ( TC before move-in)
Option 4: 20% Over 36 months ( TC on the 37th month)
Option 5: 20% DP Over 36 months with TC
FOR APPOINTMENT CONTACT :

ALMIRANTE HERBIETO
Real Estate License #: 0005812
Email: [email protected]
Mobile: +63920-9640292
Mobile: +63925-5640292
Website: http://www.crs25realty.com
Website: http://www.ceburealtyshop.com
FOR MORE DETAILS... Please visit www.crs25realty.com
FOR MORE PROPERTIES... Please visit www.crs25realty.com
Pictures
---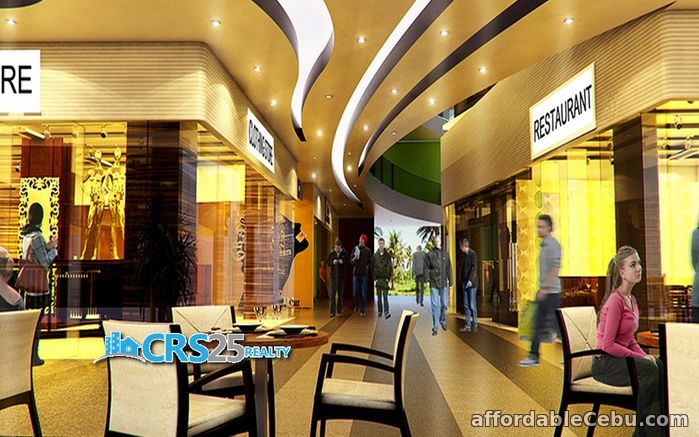 Share this Ad