---
Richwood Homes
Ad Type: For Sale | Location: Cebu City | Views: | Comments: | Ad ID: 62138 | 04 October 2016
RICHWOOD SUBDIVISION BER PROMO!! PROMO!! PROMO!! smile emoticon:) BER PROMO monthly payment starts at Php 5,000!! #AffordableHouse and Lot in Compostela, CEBU TOTAL SELLING PRICE: Php 1,270,000 RESERVATION: 15,000 2-Storey Townhouse Lot Area: 40 sq.m Floor Area: 50 sq.m 1 Toilet & Bath AMENITIES: Entrance with guard house Multi-Purpose Hall Convertible Court Selected Landscaped and play areas Concrete Roads Cemented curbs and gutters Drainage System Cistern & Overhead Water Tank Electrical & Water Distribution System Note: House & Lot Package does not include Room Partitions Richwood Homes Compostela,Cebu House Features: Modern and sleek house design Concrete solid walls Smooth concrete finish flooring(Ground and Second floor) Tiled toilet and bathroom Bathroom fixtures kitchen counter Plumbing and Electrical System Community Features: Entrance with guardhouse Multi-purpose Hall Convertable court Selected landscaped and Play areas concrete roads Cemented curbs and gutters Drainage system Cistern and overhead water tank Electrical and water distribution system Total Selling Price: Php 1,270,000 Reservation: Php 10,000.00 BANK-FINANCING PAYMENT SCHEME (20/80) Equity (20%): Php 254,000.00 net Equity: Php 244,000.00 Monthly Equity for 36 Mos: Php 6,777.78/per month Loanable: (80%) Php 1,016,000.00 Bank Terms 5 yrs to pay at 7.5% p.a.: Php 20,358.56/per month 10 yrs to pay at 9.5% p.a.: Php 13,146.79/per month 15 yrs to pay at 10.5% p.a.: Php 11,230.85/per month PAG-IBIG LOAN PAYMENT SCHEME (30/70) Equity (30%): Php 381,000.00 net Equity: Php 371,000.00 Monthly Equity for 36 Mos: Php 10,305.56/per month PAG-IBIG (HDMF) FINANCING Loanable: (70%) Php 889,000.00 Terms: 10 yrs to pay at 6.985% p.a.: Php 10,322.04 20 yrs to pay at 6.985% p.a.: Php 6,892.41 30 yrs to pay at 6.985% p.a.: Php 5,914.54 For more Information and Free Site Viewing httpsa//www.facebook.com/cebuanoinvestmentproperties/ LINK Website Contact Jose fernandez 0933-034-1466-SUN .Viber 0923-139-0981-Sun 0977-473-8872-Globe Landline #-5131032 HLURB-CVR-License.#-15-1952 Real Estate Sales Executive LJS Realty And Brokerage PRC License No. 0014224 AIPO No. 3008 Cebuano Investment Properties/Page josefernz1112@gmail.com-/Facebook LJS Realty And Broker/
Pictures
---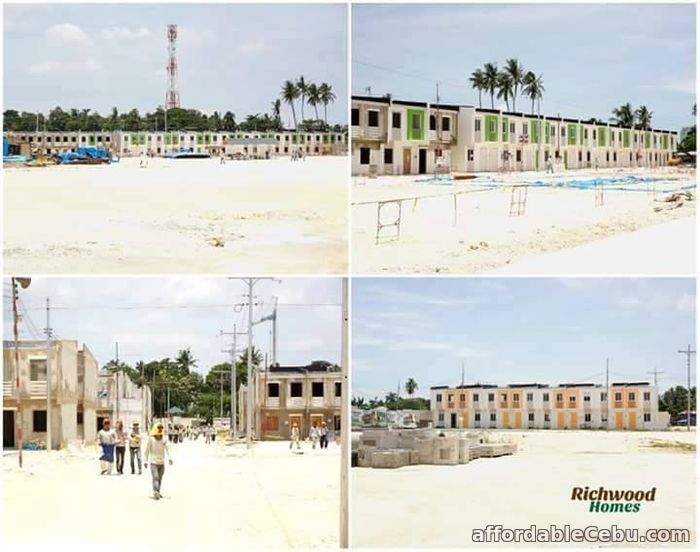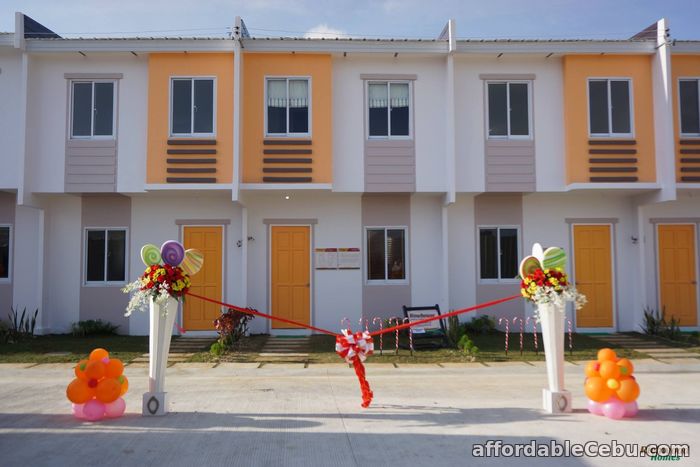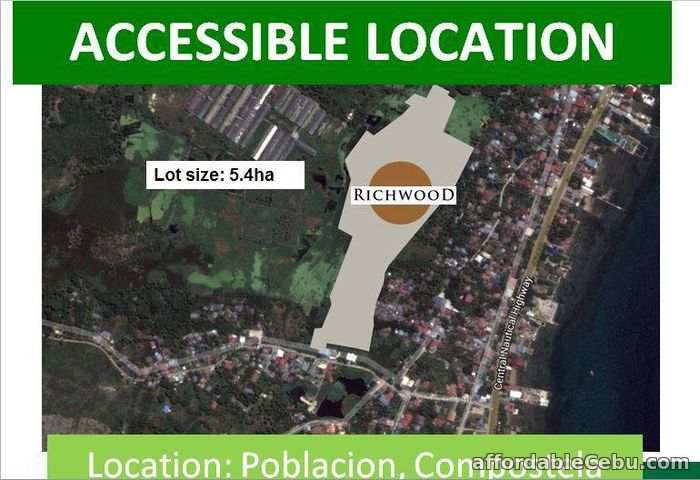 Views:
513
|

| Comments:

1
Total comments: 1

0

Spam

1 Loran BAMAKO

(06 October 2016 7:09 PM)

Greetings My Dear,

How are you and your family? I know that this message might be a surprise to you, but please consider it a divine wish and accept it with a deep sense of humility. I am giving you my trust and wish you will give me back the trust I have given you. I believe that you will be honest to fulfil my final wish.

My name is Mrs. Loran M. BAMAKO, I'm married to Engineer/Mr. Abel BAMAKO, from Cote d'Ivoire in Western Africa. I and my husband are good christianity and we fear God aswell, but it's very sad and unfortunately that my husband died in a fatal accident along with his driver while going for a business trip. We were married for all his life without a child and after the death of my husband, I decided not to marry again or get a child outside my matrimonial home.

As I communicate with you now, I have been diabolized with congested Heart Cancer which has caused me a Heart Failure according to the medical experts, of which the expert doctors have confirmed and told me that I may not live beyond next month; this is because the cancer stage has reached to a very critical stage.

When my husband was alive, he made a deposit of the sum of $5,500,000.00 Dollars (Five Million Five Hundred Thousand United States Dollars) in one of the investment banks. Presently, this Money is still intact with the bank custody and the bank management has just wrote me and inform me of the maturity date of my deposit or rather issue a declaration of fund claim authorisation to somebody to receive it on my behalf since I can not come over to the bank by myself due to my health illness status, or otherwise, they get the fund confiscated. As I write to you, I'm feeling that this money in the bank would be a waste if I die and that is the reason why I have decided and come to a conclusion of donating this money out to the Motherless Babies, Less Privilegeless and it is my last wish to see that this money is been invested into a very good Venture of your choice that will be giving out proceeds to be distributed each year among the Charity Organization, The Poor and The Orphanage Homes around the communities. I must let you know that this was a very hard decision to me, but I had to take a bold step towards this issue because I have no other option. Since my late husband's brother is an addicted smokers and drunkards who spend his money on expensive drinks and unnecessary things and so I do not wish for him to have any of the money which my husband worked so hard for all his life.

Please, my dear, I have come to you to help me carry out this last wish of mine because I am too weak to move about and also have been confined to a wheel chair for long due to the state of my health. It is true that I don't know you in person but I believe that God knows you as I have been directed by God to donate this fund out. NOTE: If you know that you are trustworthy and sincere and you can handle this project as I stated herein, kindly reply me back as soon as possible so that I will direct you on how to contact the depository bank for the transfer of the funds to you but if you look yourself and you seen that you can not handle this project as I have stated in this mail, please kindly ignore this mail. I will give you more details only if you will be interested and sincere to handle this project. Kindly reply me through my private email address here (l.m.t2000@Safe-mail.net) for more explanations and information's.

I'm waiting to read a consideration message from you.

Thank you for your concern.

Best Regards.
Mrs. Loran M. BAMAKO.