---
SANTA MONICA ESTATE - Located in Fidel Bas Street, Mohon, Talisay City,Cebu
Ad Type: For Sale | Location: Talisay City
Views: | Comments: | 05 August 2015
SANTA MONICA ESTATE - Located in Fidel Bas Street, Mohon, Talisay City,Cebu. AT THE BACK OF NEW TALISAY CITY HALL.
Santa Monica Estate which sits on prime lot around 8,000 square meters and build around 96 units within a target completion date of a year, and offers clients and buyers with 3 model units to choose from.
Amenities
Santa Monica Estate will have a clubhouse and a swimming pool where future homeowners can enjoy, relax, and spend their time with their families. Aside from that, Santa Monica Estate has been planned in such a way that allows maximization of space, even allowing a 27-meter driveway entrance to add a touch of elegance to the whole place.
Project Description:
Pocket-sized gated community
With Amenities: Clubhouse, Swimming Pool
Elegant Entrance with Guard House
Perimeter Fence
Elevated Water Tank
With water treatment facility
Alessandra regular inner unit
Lot Area: 51sqm.
Floor Area: 85sqm.
Master's bedroom with own T & B w/ shower enclosures & fixtures
2 Other bedrooms
Terrace
Stairs
Living & Dining
Kitchen with tiles, cabinets & fixtures
1 Car garage
Service area at the back
Payments Scheme
Total Contract Price: Php 2,895,550
20% Equity: Php 579,110 Payable 18 months Php 32,172/mo.
Reservation: Php15,000
80% Balance - Php 2,316,440 thru Bank Financing
Estimated Monthly Amortization
15 yrs to pay= Php 20,820/month
FOR INQUIRIES, SITE TOUR & RESERVATIONS:
CALL US: 0933-9857946 0916-4982486 or 494-2578
21 QUEEN REALTY & BROKERAGE
Licensed Number: 0013968
SKYPE: henedina.reyes38
Online Marketing SUPPORT SALES OFFICER
EMAIL: [email protected] will assist you 100% hassle free.
Pls. click and like link below to see more houses and condos.
https://www.youtube.com/channel/UCDLurWZMUzLVenFRFQ9U_sg
https://www.facebook.com/pages/Affordable-Houses-and-Condominiums/217652085089105
Pictures
---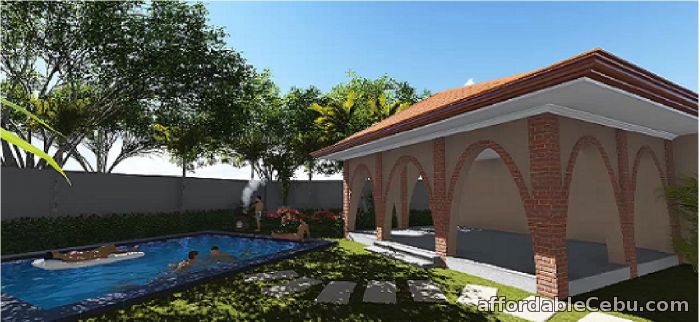 Share this Ad