---
2 bedrooms condo for sale with Kid's Pool in Mandaue city
Ad Type: For Sale | Location: Mandaue City
Views: | Comments:
Date posted: 14 July 2016 | Placed till:
Mandani Bay Cebu
Transforming Cebu into a world-class lifestyle destination.
The Mandani Bay is a sprawling mixed-use township development along the Cebu-Mactan channel. Located in Mandaue City's waterfront, this 20-hectare property is along F.E. Zuellig Avenue and will feature residential condominiums complete with a slew of exclusive amenities; hotels; commercial establishments; restaurants and cafes; entertainment center such as theaters and amusements parks; promenade; and a marina. While most of the resort developments are situated in Mactan Island's east side, The Mandani Bay will become mainland Cebu's first premier waterfront development, away from the city center providing would-be residents, tenants, and visitors a front seat to a whole new urban-resort lifestyle along the coast.
Mandaue City is known to many as an industrial district with very few commercial establishments to merit a destination status. This common impression about Mandaue City will soon change with the 20-hectare development that will rise in the middle of Metro Cebu – a mixed-use waterfront township that is hinged on the passions of Cebuanos. The development would embody the local culture and the arts with its rich history; creativity with all of its talents from fashion to crafts; adventure with its love for the great outdoors; and water – a unique feature of the development where it sits right beside the bay.
2 BEDROOM UNIT (Tower 1)
Floor Area: 65.70 sq.m.
Reservation Fee: PhP 50,000.00
Starting Price: PhP 7,408,800.00

AMENITIES:

Feature Pavillion
25 meter Lap Pool
pool Terrace
Aqua Deck
Fountain
BBQ pit
Outdoor Laounge
Outdoor Showers
Kid's Pool
Water feature
Clubhouse
Outdoor Reading Garden
Outdoor Fitess
Playground
Yoga Deck
Tower 1 Lift Lobby
Tower 2 Lift Lobby
Gym

COMMON AREA FOR RESIDENTIAL TOWERS:

Ground Floor:

Reception Area
Lounge Area
Common M/F Restroom
Mail Room
Property Management Office
Central Garbage Collection Area

Residential Floors:

Naturally ventilated corridors
Provision for garbage collection at every floor

Parking

card system entry
Separate access for residential and commercial parking

FOR APPOINTMENT CONTACT :

ALMIRANTE HERBIETO
Real Estate License #: 0005812
Email: [email protected]
Mobile: +63920-9640292
Mobile: +63925-5640292
Website: http://www.crs25realty.com
Website: http://www.ceburealtyshop.com
Pictures
---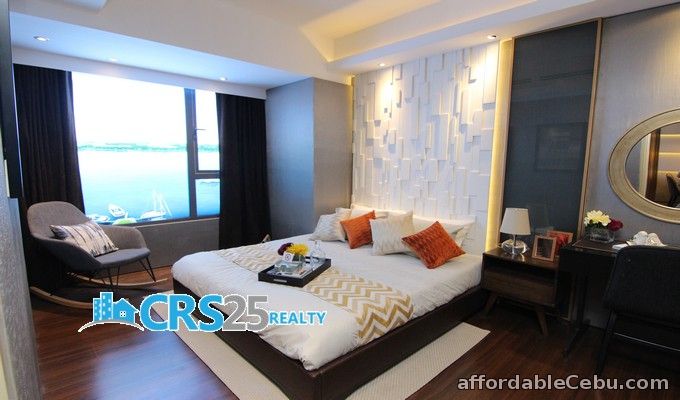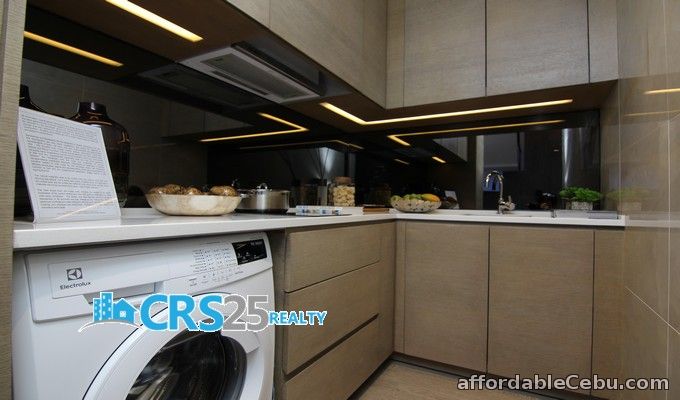 Share this Ad