---
Lechon Baboy for Sale in Talisay City-Cebu
Ad Type: For Sale | Location: Talisay City | Views: | Comments: | Ad ID: 23453 | 25 March 2013
Searching for the best Lechon Baboy for Sale in Talisay City?

Do you want the crispiest and tastiest lechon baboy on your special occasion? BERNADETTE'S LECHON offers lechon baboy for sale in Talisay City.

The most-sought lechon baboy for sale in Talisay City is being offered by BERNADETTE'S LECHON . For more than fifteen (15) years of serving your most favorite food in Talisay, BERNADETTE'S LECHON is getting better in cooking and preparing your lechon baboy.

In every birthday party, wedding, fiesta or anniversary, most people in Talisay City prefer BERNADETTE'S LECHON in supplying their need for lechon baboy.

For orders, you can contact Bernadette Orocay at cellphone number: (032) 516-2410, 09396026083, 09254592978 or 09394286840. To avail the most affordable price, please don't forget to mention affordableCebu.com upon inquiry.

We offer free delivery in Talisay City. We also cater different dishes aside from lechon baboy.

Lechon Baboy is the National Dish of the Philippines. In every special occasion, Filipinos are completely satisfied if lechon baboy is prepared in their table. No one can deny how yummy and delicious lechon baboy is.

And BERNADETTE'S LECHON is what you need to prepare your most-wanted, tastiest and crispiest lechon baboy in Talisay City.

What makes BERNADETTES'S LECHON special is you can choose to make your lechon baboy to be hot and spicy (hang or halang).

Order a lechon baboy now! and have a bite.
Important Info.:
Lechon Baboy (translated as roasted pig in English) is a pig cooked/roasted over a burning charcoal for several hours. The distinctive characteristic of a lechon baboy or "roasted pig" is its tasty and crispy skin.
Take note, please mention
affordableCebu.com
upon inquiry in order to avail the most affordable price.
Pictures
---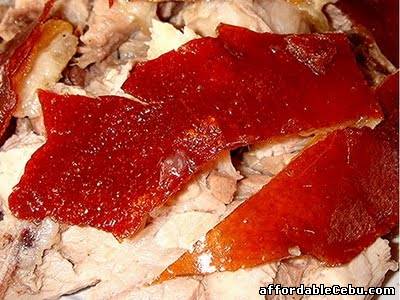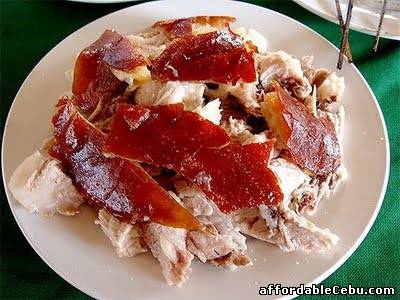 Views:
6423
|

| Comments:

6
Total comments: 6

3 Susan Empaces

(18 January 2014 3:43 AM)

Nag inquire lang ko kon tag pila na ang presyo sa lechon na baboy karon. Feeds 35-50 ka tawo?
Unsa ni baboy or baktin ni siyang inasal na mo feed of 35-50?
Pila ka kilo ang mo feed og 50-75 ?
Tag pila ang kilo sa baboy aslonon or lapa-on?

Daghang Salamat.

1 angie

(09 January 2014 10:15 PM)

gud pm. i just want to know the price of your lechon coz i'm planning to buy lechon during our wedding.