---
Automatic Machine for making hollow block, solid brick, paving brick
Ad Type: For Sale | Location: Outside Cebu | Views: | Comments: | Ad ID: 12070 | 25 May 2012
VB4-26 concrete block making machine is used to produce hollow block , solid brick, cellular block etc.
This is small-size automatic block making machine, only need 4 workers to operate the whole production line.
Can reach capacity:
400 x 200 x 200 mm block 3,700pcs/8hrs
240 x 115 x 53 mm brick 27,000pcs/8hrs

We are manufacturer and exporter in China.

We manufacture and export :

Automatic machine for hollow block/solid brick,
Hydraulic machine for interlocking brick,
Hydraulic machine for paving brick,
Hydraulic machine for roof tile,
Hydraulic machine for curbstone,
Automatic machine for wall plastering/rendering.
You can contact me for more via info(at)upall-machinery(dot)com
Pictures
---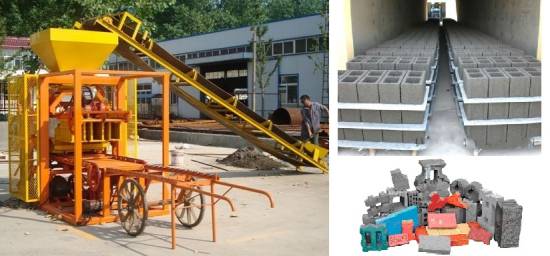 Views:
6401
|

| Comments:

32