---
PBCom Bank ATM Card Balance Inquiry Online
Do you want an easy balance inquiry of your Philippine Bank of Communications or PBCom Bank ATM Card? No need to go to a physical ATM machine. Just few clicks of your mouse, you can check your PBCom Bank ATM account balance online. Here are the steps.

Step 1


Go to the official website of

Bancnet

(https://www.bancnetonline.com).




Step 2

Browse the list of Bank websites.




Step 3

Choose and click PBCom Bank (pointed by red arrow in the image below):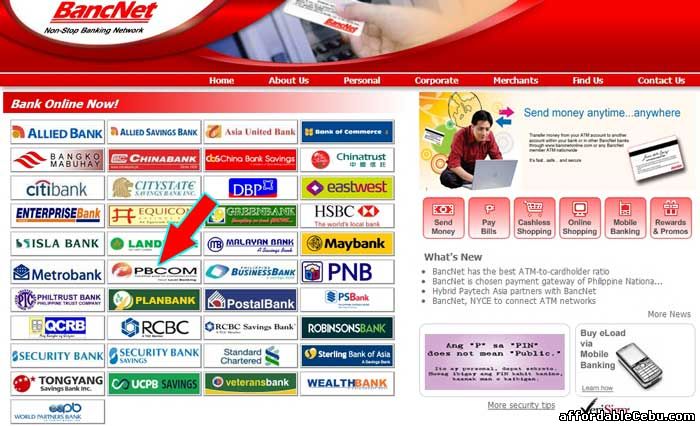 Step 4
A new window will open which is the PBCom Bank/BancNet Online Terms and Conditions. Click the I Agree button.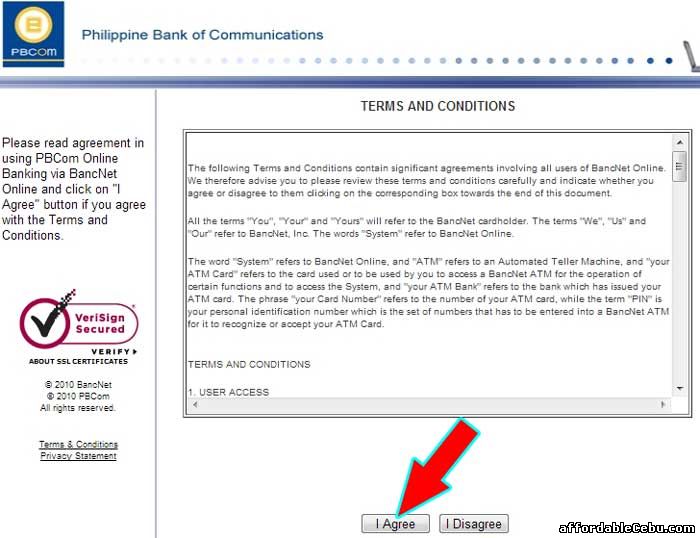 Step 5
You will be redirected to PBCom Bank Online ATM Banking interface. Enter the appropriate information in the given fields (ATM Card Number, Account Type and ATM PIN). Then click Submit button, then, view your account balance.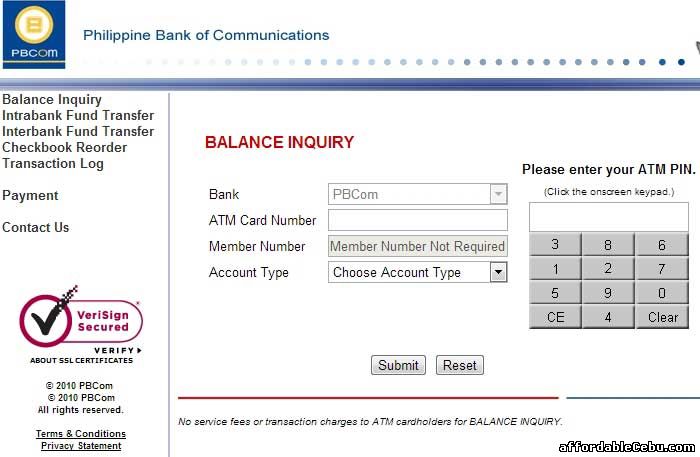 Do you find it convenient to inquire your PBCom Bank account balance online? Did you encounter any problems in checking your PBCom Bank account balance online?
Warning! When posting comments, strictly observe correct spelling. Avoid incomplete words such as TY (as Thank You), Pls as Please, gud as good, dpt as dapat, etc. You can comment in English or Tagalog. If you will not follow this simple instruction, your comment(s) will not be accepted or published.
Total comments: 3
3
Cristina
(08 February 2017 7:53 AM)
Hi, just to follow up with my ATM Account, I just made an account last January 27,2017 and I didn't get yet the ATM card. I have instructed that it may take 7-10 business days or it make take longer since it has some updates going on. I understand with that, I just want to check my balance on my account today however I don't have yet a pin number to do so. Can you please help me. Thank You!