---
Requirements for Opening an ATM Account in Metrobank
Like any other banks, you cannot apply an ATM account (ATM card) in Metrobank without bringing the needed requirements. So, before going to a Metrobank branch, you must bring the following requirements:


two (2) valid id's (at least 1 id with photo and 1 id with no photo). Example of valid id's are:
Postal ID
School ID
Company/Office ID
Driver's License
Government issued ID's (e.g. SSS ID, GSIS ID, PhilHealth ID, UMID, etc.)
Baranggay Clearance/Certificate
NBI/Police Clearance
NSO Birth Certificate
Marriage Certificate
2 pieces recent 1x1 or 2x2 picture
P2,000 for the minimum amount (initial deposit) of opening a new ATM account
Photos of Metrobank ATM Card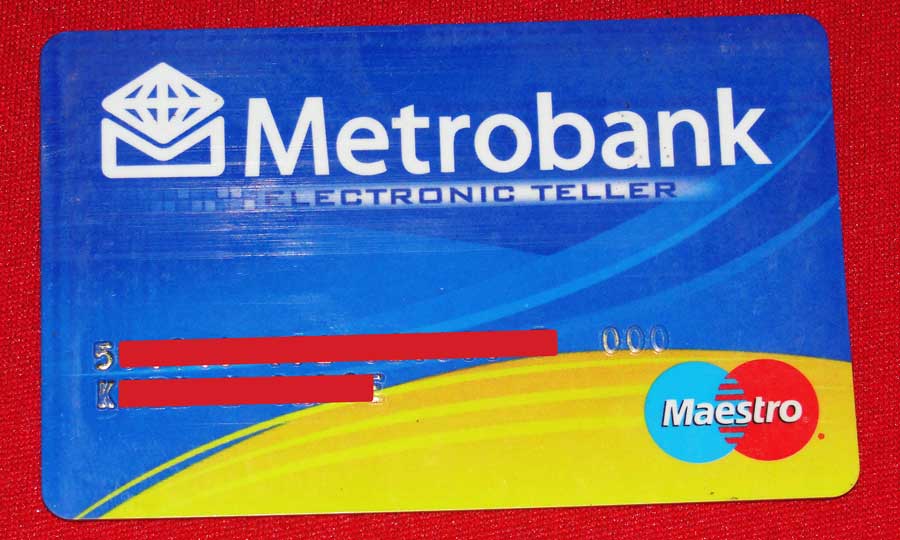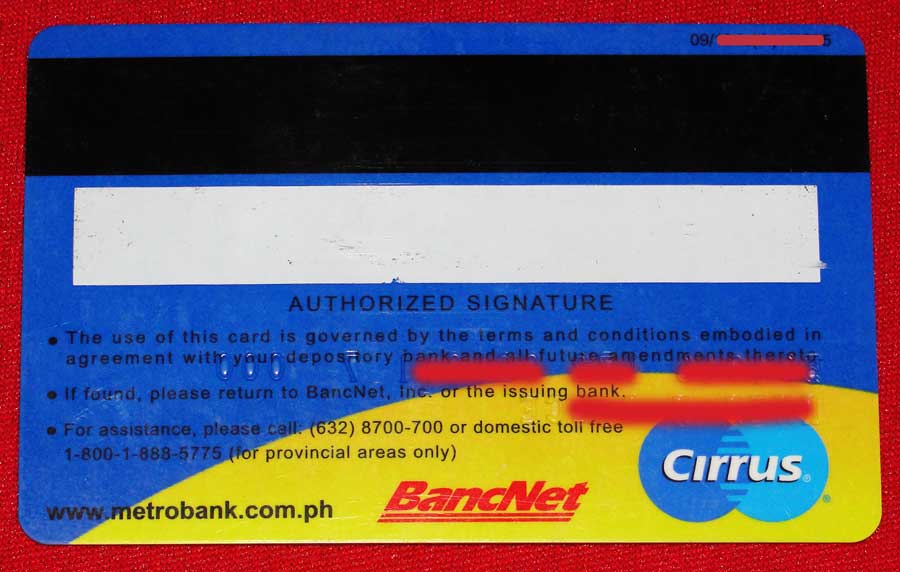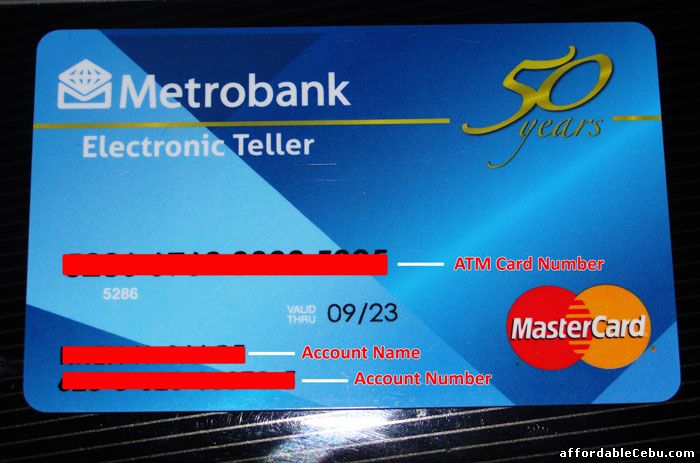 New design of Metrobank ATM Card
If you have questions regarding what other valid id's are accepted, just post them in the comment below.
ID's without photo of yourself are supplementary id's. Examples of these id's are Baranggay Clearance, NSO Birth Certificate, Marriage Certificate, etc.). You can bring this type of ID's together with the photo-bearing ID. At least 1 photo-bearing ID is needed. So, if you bring non photo-bearing id's alone, you will not be accepted.
Warning! When posting comments, strictly observe correct spelling. Avoid incomplete words such as TY (as Thank You), Pls as Please, gud as good, dpt as dapat, etc. You can comment in English or Tagalog. If you will not follow this simple instruction, your comment(s) will not be accepted or published.
Total comments: 3
3
Marissa O. Chinil
(04 December 2013 9:34 AM)
Gud a.m sir/mam,

If i apply for an atm account..is it only atm or do u have also passbook and
how long it will takes if my remmittance send by the sender going to my account?
1
Jayson Villanueva
(29 November 2013 6:11 PM)
How much is the maintaining balance of this account...?