I know you're searching for an easy billing access or easy online payment for your SkyCable bill. But here in Cebu, you cannot access your SkyCable online bill. It's only exclusive for Manila subscribers as of this date of writing.
Their website (http://www.mysky.com.ph/) promises you to view your SkyCable bills online but unfortunately online bill feature is still under construction.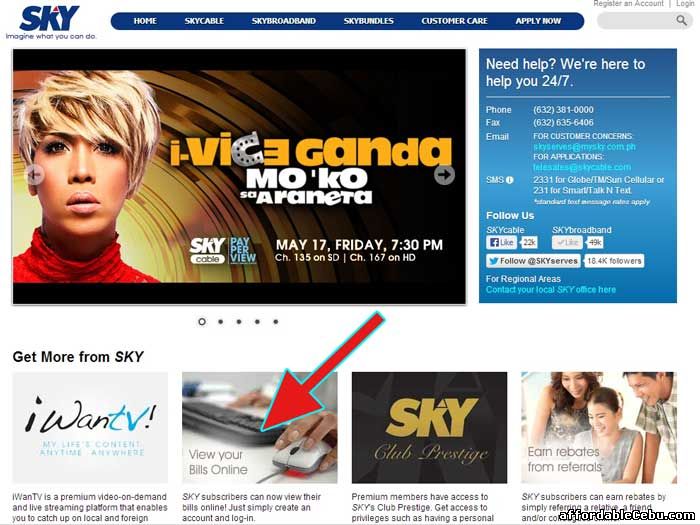 Their online bill facility for Cebu, Visayas, or Mindanao subscribers is not yet functioning.
I'll be updating this article if they're going to enable the online bill access. So, be sure to come back or bookmark this page.
SkyCable Bill Payment Through Online Banking
I'm a new subscriber of SkyCable. It's not yet a month since I subscribed. Their customer service staff here in Talisay City, Metro Cebu told me that they don't offer online payment from banks.
I'm checking the list of merchants of Metrobank online banking. I see SkyCable Corporation and SkyBroadband in the list. The same also in BPI and Unionbank online banking. SkyCable is listed. But I'm not sure if I can be able to pay my SkyCable bill through these banks.
If you have any concern regarding your SkyCable bill, you can ask them in the comment below.