---
How to Avail of Vermi Composting Training in Cebu, Philippines
Description


Facilitates training on Vermi-Composting to clients in Cebu City, Philippines.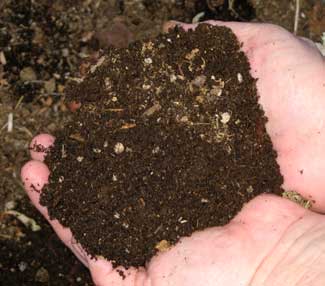 Picture: Vermi Composting - Soil




Clients


Cebu City farmers and residents



Contact Person


Joelito L. Baclayon, CAD Department Head
Contact/Telephone no.: (032) 253-6566 / 255-5781



Location


City Central Nursery



Availability


Monday to Friday / 8:00 AM - 5:00 PM



Duration of the Service


3 days and 30 minutes



Requirements


Request letter addressed to CAD Department Head



Procedures on How to Avail of Vermi Composting Training in Cebu, Philippines




Follow these steps...

Wait while Person-in-charge...

Approach...

It will take...

1. Submit letter indicating the desire for vermicomposting training, schedule and venue of the said training

1. Receives letter.
2. Forwards request letter to DH for any action

Office Secretary

1 day

2. Follow-up request for approval

5. Informs requisitioner of the action taken/approval by the DH
6. Prepares training modules and materials

Compost Production In-charge

30 minutes

3. Prepare training venue and gather group members.

1 day

4. Attend training/seminar as scheduled

Facilitates training

1 day

Source: Cebu City Citizen's Guidebook
This information appeared first on the 2009 Version of the Cebu City Citizen's Guidebook published by the Cebu City Government through the efforts of the Mayor's Management Team.
Warning! When posting comments, strictly observe correct spelling. Avoid incomplete words such as TY (as Thank You), Pls as Please, gud as good, dpt as dapat, etc. You can comment in English or Tagalog. If you will not follow this simple instruction, your comment(s) will not be accepted or published.