---
CBX Corporation Main Office | Telephone Number
CBX Corporation - Cebu, Philippines

CBX Corporation (established in 1987) is one of the major suppliers/distributors/retailers of information technology products (computers, printers, accessories, gadgets and other related IT products and services) in Cebu, Philippines.


(Picture) CBX Corporation Banner Logo




Company Name

: CBX Corporation

Type of Industry:

Information Technology/Computer Retailing


Main/Head Office Address:



J. De Veyra St. Off Juan Luna Ave., North Reclamation Area

Cebu City (Across SM City Cebu), Philippines
Map of CBX Main Office at NRA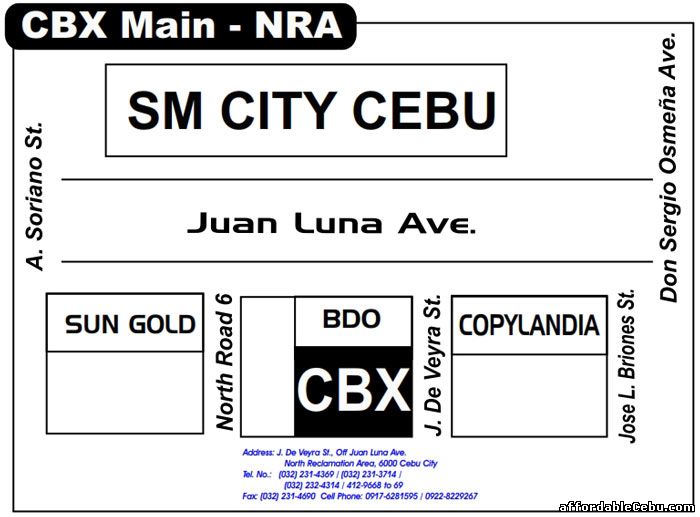 Telephone Number:
(032) 231-4369
(032) 231-3714
(032) 232-4314
(032) 412-9668 to 69
Fax Number:
Mobile/Cellphone number:
Do you have any concern with CBX Corporation?
Warning! When posting comments, strictly observe correct spelling. Avoid incomplete words such as TY (as Thank You), Pls as Please, gud as good, dpt as dapat, etc. You can comment in English or Tagalog. If you will not follow this simple instruction, your comment(s) will not be accepted or published.