CBX Corporation - Cebu, Philippines
CBX Corporation (established in 1987) is one of the major suppliers/distributors/retailers of information technology products (computers, printers, accessories, gadgets and other related IT products and services) in Cebu, Philippines.
(Picture) CBX Corporation Banner Logo
Company Name
: CBX Corporation
Type of Industry:
Information Technology/Computer Retailing

Main/Head Office Address:



J. De Veyra St. Off Juan Luna Ave., North Reclamation Area

Cebu City (Across SM City Cebu), Philippines
Map of CBX Main Office at NRA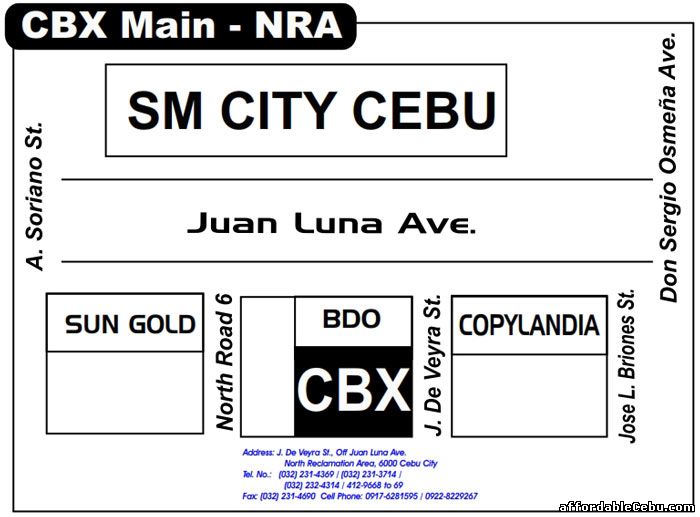 Telephone Number:
(032) 231-4369
(032) 231-3714
(032) 232-4314
(032) 412-9668 to 69
Fax Number:
Mobile/Cellphone number:
Do you have any concern with CBX Corporation?