---
Can a foreigner (e.g. American) inherit a condo owned by his Filipino wife after she dies?
This situation applies to foreigners (e.g. American, Australian, Chinese, Japanese, etc.) who have Filipino wife. The Filipino wife owns a condo here in the Philippinest. What will happen to the condo if the Filipino wife dies? Can the foreigner (husband) inherit the condo?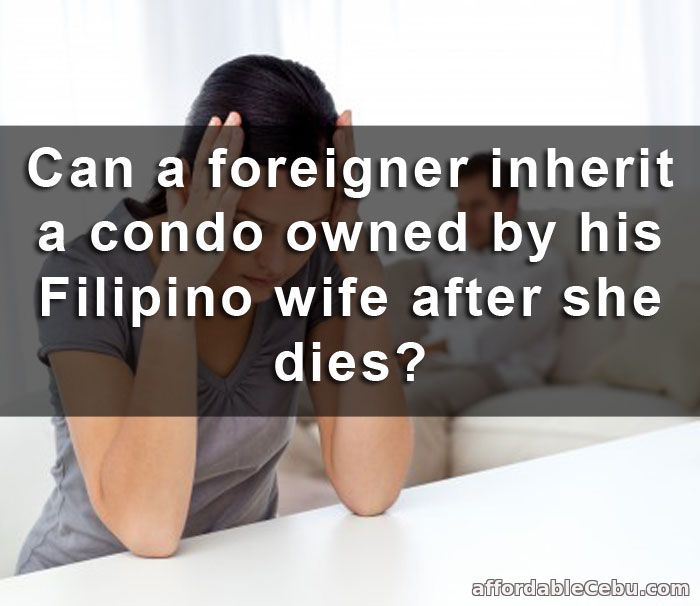 Answer



Yes. The foreigner can inherit the condo. That's one of the exemption under the Constitution. It's called "hereditary succession".

Just an advice. Those foreigners out there who have Filipino wife who owns a condo, please don't kill your wife to get their property, ok?
Warning! When posting comments, strictly observe correct spelling. Avoid incomplete words such as TY (as Thank You), Pls as Please, gud as good, dpt as dapat, etc. You can comment in English or Tagalog. If you will not follow this simple instruction, your comment(s) will not be accepted or published.