---
Tired buying at Pharmacy or Supermarket for Distilled Water?
Ad Type: For Sale | Location: Cebu City
Views: | Comments: | 04 April 2017
Reduce cost by 30% on supermarket purchase on Pure Distilled Water

If spent more than P 700 a month?
HERE'S HOW:
Just 6 bottles/month, FREE DELIVERY!
Let H2zer0 do it & help you save money & gas

GUARANTEES:
Purest and Cleanest Water
Process goes through Distillation
Price Reasonable - P 100/bottle of 20 liters
Monthly & Yearly water test by Aqua-Lab ( A DOH Accredited )
Ozonation process

MORE INFO:
16 yrs of water business
Known as UNIVERSAL Liquid
Machine acquired from Norland International – USA
Also Available:
Living -Bio Energy PI Water & Lavazza Coffee

Stop wasting time buying at Malls/Pharmacy
Let us do that stuff for you and save money!
CALL NOW!
H2zer0 Cebu, "Bridging Towards Healthy Hydration"!
Pictures
---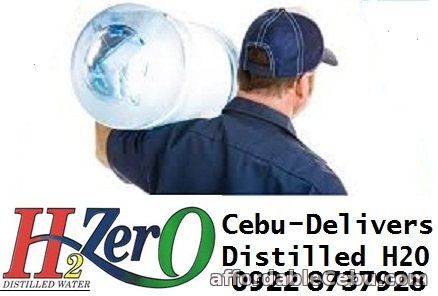 Share this Ad