---
Is A4 and Short Bond Paper The Same?
You may wonder if A4 and short bond paper size are the same. The answer is no. They're different.




What's the difference between A4 and Short Bond Paper size?



A4 size has 8.27 inches (equivalent to 210 mm) width and 11.69 inches height (equivalent to 297 mm).

On the other hand, short bond paper size has 8 inches (203.2 mm) width and 11 inches (equivalent to 279.4 mm) height. It is the standard letter size document.

In summary:
A4 size - 8.27" x 11.69"
Short Bond Paper size - 8" x 11"
A4 size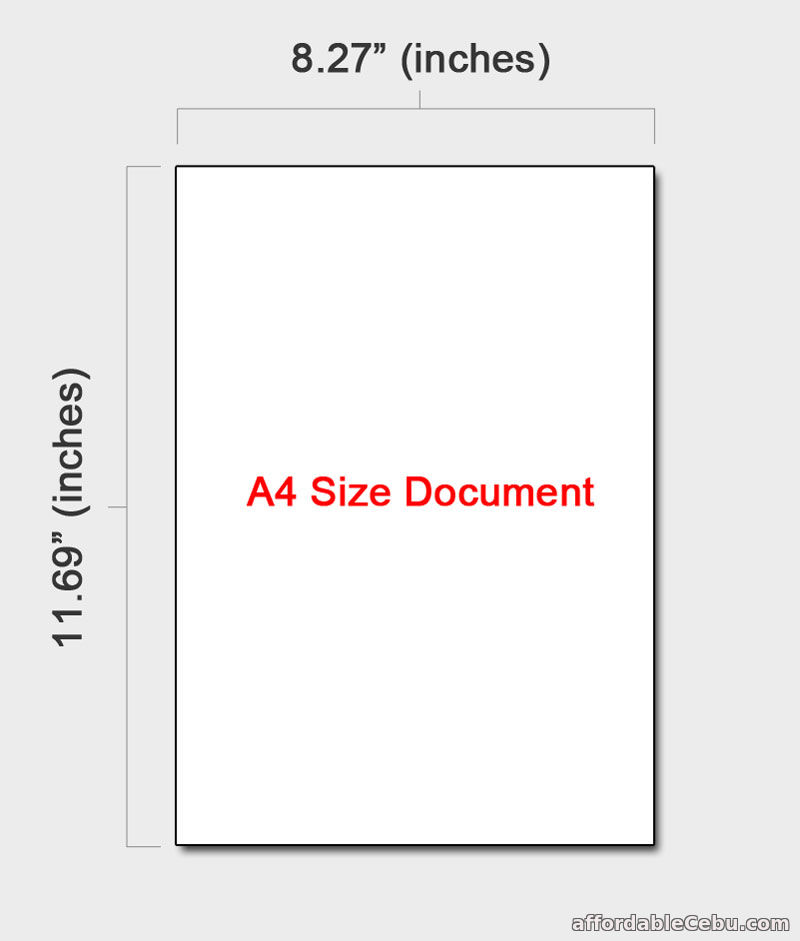 Short Bond Paper Size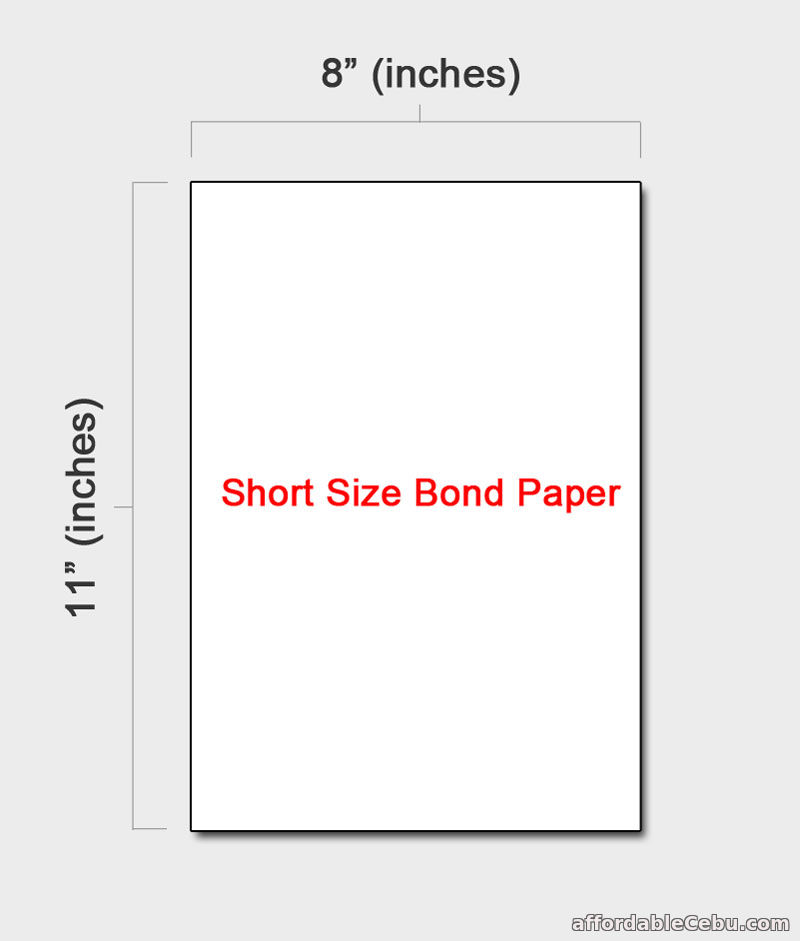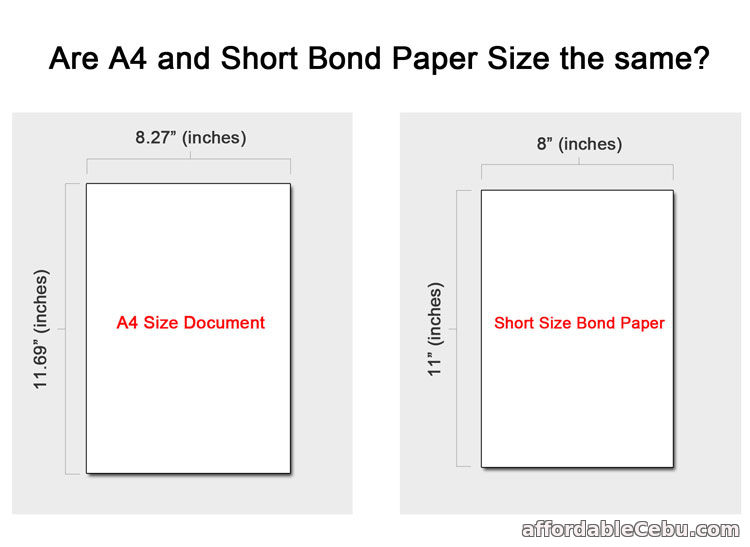 If you want more tips, just ask them in the comment below, we'll be happy to make them for you.
Warning! When posting comments, strictly observe correct spelling. Avoid incomplete words such as TY (as Thank You), Pls as Please, gud as good, dpt as dapat, etc. You can comment in English or Tagalog. If you will not follow this simple instruction, your comment(s) will not be accepted or published.