---
Vicente Sotto Memorial Medical Center (Hospital) Telephone Number
Residents in Cebu are always describing Vicente Sotto Memorial Medical Center as "pang-masa nga hospital, barato ug dali kaduolan!". This hospital can be always depended on regardless of social status, rich or poor due to its affordable and accessible health care services.

Vicente Sotto Memorial Medical Center started its operation in 1911. So, this hospital now reaches its 100 years of giving excellent health care services to residents of Cebu. It's located in B. Rodriguez Street, Cebu City, Cebu (Philippines).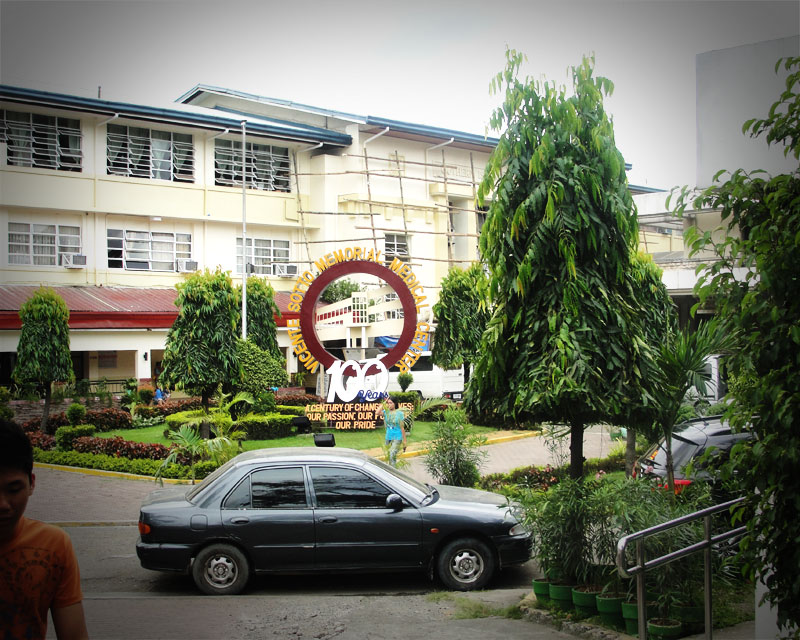 Latest photo of Vicente Sotto Memorial Medical Center (front side)
Vicente Sotto Memorial Medical Center Trauma Center
In times of health care emergency, you can contact its phone numbers below:
Vicente Sotto Memorial Medical Center Telephone Number

(032) 253-9891 to 99




Hotline Number (Cellphone)

09236599667
Do you have any concern with Vicente Sotto Memorial Medical Center?
Warning! When posting comments, strictly observe correct spelling. Avoid incomplete words such as TY (as Thank You), Pls as Please, gud as good, dpt as dapat, etc. You can comment in English or Tagalog. If you will not follow this simple instruction, your comment(s) will not be accepted or published.
Total comments: 3
3
princess
(26 April 2017 1:14 PM)
Barato jud ning hospitala. Pero ang mga nurse ug gyard mga walay batasan!. kung maka pahawa murag mi mga iro. Kasabot mi na bati ang nawng sa hospital kay gonerno may nag sustento. Pero ang ubang guard jusmiyo! way lame ang batasan! asta pud ning ubang mga nurse sige nalag kusmaot!. Maypa ang uban buotan ug naay respetar.

tudluan sad ta na ninyong mga guard uy na kung mangasaba ayaw sad nang mura mig mga iro. Oo pobre mi, pero naa sad miy dignidad. Dili sad mi dapat tratuhon ug ningana. bisan barato ni inyong hospitap dapat buotan sad ang mga tao ug guard dianhi
2
Irish Banabana
(22 April 2017 7:01 AM)
Good day! Ask unta q f pila mabayad pa opera ug oblique fracture sa left nga kamut? ang pasyente kai 10 yrs old boy.

Thanks..
1
Mary Jennefer V. Angus
(27 October 2014 2:15 PM)
17- Hearing Aids Dr.Rayan Martin From I'm Mary Jennefer V. Angus (Jhen Jen-jen) Mobile Number +639282658081- 09282658081 SMART Buddy# text tawag call facebook chat.