---
Camella Carcar(BIANCA-TH MODEL)Can-asujan, Carcar, Cebu, Philipines
Ad Type: For Sale | Location: Carcar City
Views: | Comments: | 07 May 2020
Camella Carcar(BIANCA-TH MODEL)

Address
Can-asujan, Carcar, Cebu, Philipines
Description
WHY RENT IF YOU CAN OWN?
Rowhouse & Lot for SALE
Can-asujan, Carcar Cebu
As low as 36,344/month(EQUITY)
HOUSE DETAILS
Convertible to 2 Bedrooms
1 CR
Dining and Kitchen Area
Living Area
Lot Area : 50 sq.m
Floor Area : 36 sq.m
PAYMENT TERMS
Total Contract Price: php1,243,000.00
Reservation fee: Php10,000 pesos
Equity : Php145,375 payable within 4-months
:As low as 36,344/month
Balance: Php1,087,625 loanable thru BANK FINANCING & SPOT CASH
bank approx monthly amortization:
5years: 19,153/month
10years: 11,115/month
15years: 8,527/month
20years: 7,298/month
NOTE
PRICE and AVAILABILITY is subject to change without any prior notice.
CAMELLA CARCAR
Location: Can-asujan, Carcar Cebu
Model: 1-Storey Townhouse(Bianca Model)
Status: Ready for Occupancy
Type: Residential Subdivision
Deliverable: Semi-Finished Unit
AMENITIES
Basket Ball Court
Playground
Energy Park
Multipurpose Hall
Commercial Area
Perimeter Fence
Entrance Gate
Shuttle Services
Camella Carcar is an Spanish-themed community that complements the rich cultural heritage of the city. In keeping with its aspirations to foster a closely knit community, Camella Carcar also boasts of recreational facilities, with a basketball court, an energy park, children's playground, and a multipurpose hall.
Pictures
---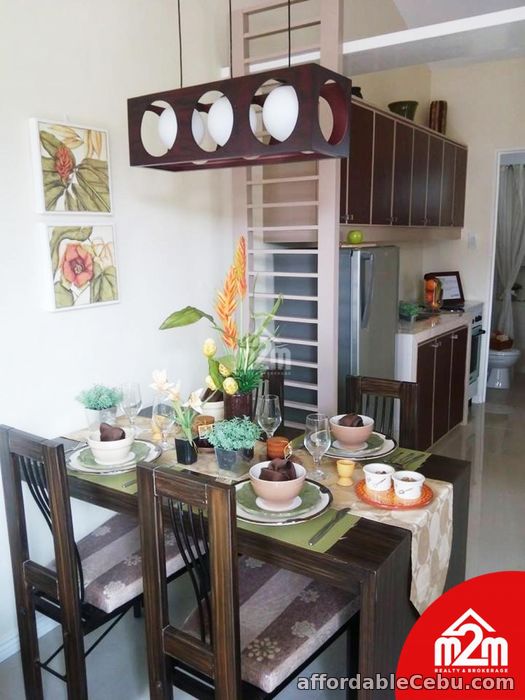 Share this Ad