---
Courtyards of Pasadena(2-STOREY TOWNHOUSE)Ready For Occupancy
Ad Type: For Sale | Location: Cebu City
| Views: | Comments: | 11 June 2018
JUNE 5,2018
 
Description
WHY RENT IF YOU CAN OWN?
Townhouse & Lot for SALE
Guadalupe, Cebu City
As low as 154,359/month(EQUITY)
HOUSE DETAILS
2 Bedrooms
2 CR
Maids Room
Living Area
Dining & Kitchen Area
Carport
Floor Area: 65 sq.m
Lot Area: 113 sq.m
HOUSE FEATURES
With Modern Conveniences:
Modular Kitchen Cabinet
Bedroom Closets
Designer Ceramic Tiles on Ground Floor
Laminated Flooring on the Second Floor
PAYMENT TERMS
Total Contract Price : Php8,417,910
OUTRIGHT DISCOUNT: Php200,000
New Total Contract Price: 8,217,910
Reservation Fee : Php50,000.00(deductible to Equity)
Equity :10% of the TCP payable within 5-months
:As low as 154,359/month
Balance : 90% of the TCP loanable thru BANK FINANCING: Php7,396,119(loanable amount)
bank approx monthly Amortization
20 years : 44,819/month
15 years : 54,708/month
10 years : 74,882/month
5 years : 136,210/month
COURTYARDS OF PASADENA
Location : Guadalupe Cebu City
Status : Ready for Occupancy(RFO)
Model : 2-Storey Townhouse
Deliverable : Finished Unit
AMENITIES & FACILITIES
The Privilege of a Safe and Private Community
CCTV cameras
24-hour security
Professionally-managed community
The Privilege of a Relaxed Lifestyle
Clubhouse with swimming pool
Children's play area
Courtyard gardens
The Privilege of a Convenient City location, but with the familiar warmth of home
The Privilege of Exclusivity – 24 units only
EXCLUSIVE LIFESTYLE – It's a life made possible by the partnership of the Larrazabal Family and Crown Communities. Pasadena is a rare opportunity offered only to a select few. Familiar with everybody where everybody is to live among the same privileged class in a community.
EXCLUSIVE PLEASURES – With quiet elegance, Pasadena is a community where vintage wines go well with intelligent conversation and age-old values.Pasadena homes are places where stained glass windows, each-toned walls, and cobbled walkways are a common sight. And there's a choice of homes that suit your lifestyle. Enjoy the pleasures of privilege in any of the cuadrilla and villa units.
EXCLUSIVE ADDRESS – This prestigious address is known as Pasadena, located in Guadalupe Cebu City. Nestled in a 6, 000 square meter property, Pasadena offers a limited number of units with Spanish-Italian design influences.
EXCLUSIVE COMMUNITY – There are five cuadrillas with inner gardens or courtyards and seventeen villas, each with its distinctive Spanish-Italian character.
 
PLEASE CALL OR TEXT FOR COMPLETE DETAILS AND VIEWING
ARACELI S. DANIOT
(SMART)+639093086678
( VIBER) +639323749133
(GLOBE)+639778047785
(LANDLINE) 032-316-8620
PRC REG. License #: 0025074
M2M Realty & Brokerage
email:daniot.araceli@yahoo.com
I OFFER ALL PROPERTIES HERE IN CEBU ( Just feel free to ask me if you want some properties (Condos , Houses & Lots)
***BROWSE FOR MORE PROPERTIES BELOW***
PHOTOS
(CEBU MORE PROPERTIES CONDOMINIUM HOUSE AND LOT)
https://www.facebook.com/pg/CebuMoreProperties/photos/?tab=albums
(MESSAGE YOUR INQUIRIES HERE)
https://www.messenger.com/t/daniot.araceli
Pictures
---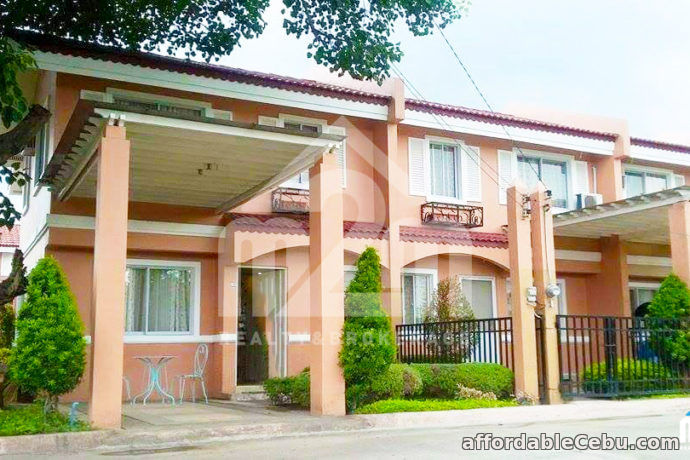 Share this Ad