If you open or apply a new Banco de Oro (BDO) ATM card, you need to activate the atm card first before you can use it. You can activate the atm card by following the steps provided below: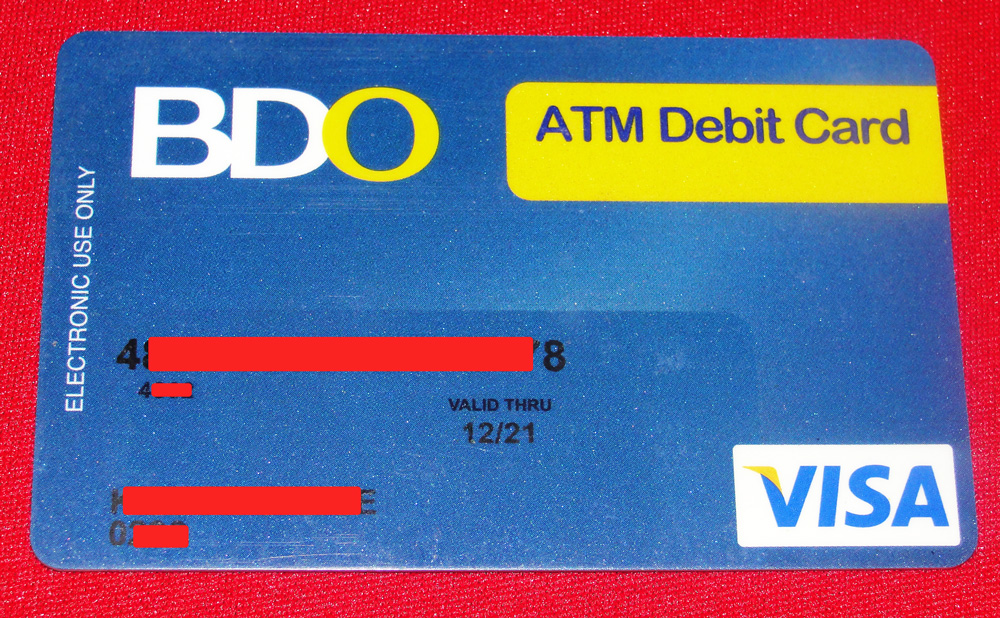 1.
Go to any BDO ATM (machines).
2. Insert your ATM card to the ATM machine. (for your security, the ATM machine will immediately eject the ATM card)
3. Get your ATM card to begin the transaction.
4. Press "Other Services" button.
5. Select "PIN change".
6. Enter desired/new 6-digit PIN.
7. Re-enter new PIN to confirm.
8. Enter your PIN.
9. Wait for the message: "NEW PIN has been generated".
10. Get the transaction receipt.
Your ATM card is now activated. Your may use the ATM card after receipt of the card.
Are you having any problem using your ATM card?