---
Lot for sale in Amara Liloan cebu
Ad Type: For Sale | Location: Liloan
Views: | Comments: | 17 August 2016
The project is designed to provide the ideal enclave inspired residential complex where people can maintain relationships with family, friends and neighbors. Families can enjoy a rustic, seaside, while well-planned features and amenities ensure a comfortable life. Amara is a high-end seaside residential community.
AMENITIES
A luxurious section will be carved out along the scenic coastal ridge of the development. This part of Amara will offer wider latitude for extras to lot owners such as private jetties for yacht owners, private infinity pool and decks overlooking the sea, among others.
Clubhouse
Infinity swimming pool with jacuzzi
Garden lobby
Social hall
Function rooms
Beach bar
Admin Office
360 View of Clubhouse (Front)
360 View of Clubhouse (Rear)
Sports and Recreation Club
Covered basketball court
Covered badminton court
Locker rooms for male and female
Fitness gym
Serenity Park
Meditation gazebos
Fish pond
Lush green landscaping with bamboo features
Calming light from the lighthouse that passes through the entire park
Serenity Park
Central Park (5,200 sq.m)
Private garden chapel
Children's Playground &Gazebos
Esplanade
Loading/ unloading fair-weather wharf
Picnic Grove
Jogging trail/ footpath
Sea Viewing decks
Take the Serenity Park Tour
Take the Picnic Grove Tour
AVAILABLE LOTS:

Lot Area: 405sqm
Price: Php 6,839,640.00
Lot Area: 439 sqm
Price: Php 7,721,132.00
Lot Area: 405 sqm
Price: Php 6,839,640.00
Lot Area: 439 sqm
Price: Php 7,413,832.00
Lot Area: 486 sqm
Price: Php 6,943,968.00
Lot Area: 501 sqm
Price: Php 7,208,388.00
FOR MORE DETAILS... Please visit www.crs25realty.com
FOR MORE PROPERTIES... Please visit www.crs25realty.com

VILLAGE FEATURES & FACILITIES:
Underground utilities for power/ telephone/ CATV
Road right of way - 12, 14, 15, 30 meters wide
Adequate water supply and drainage facilities
Centralized sewage treatment facilities
Landscaped entrance with guardhouse
Well-secured community

PAYMENT SCHEME:
Reservation Fee: Php 100,000.00
Spot Cash with 10% discount.
30% down payment, 70% balance payable in 2 years without interest.
FOR APPOINTMENT CONTACT :

ALMIRANTE HERBIETO
Real Estate License #: 0005812
Email: crs25realty@gmail.com
Mobile: +63920-9640292
Mobile: +63925-5640292
Website: http://www.crs25realty.com
Website: http://www.ceburealtyshop.com
FOR MORE DETAILS... Please visit www.crs25realty.com
FOR MORE PROPERTIES... Please visit www.crs25realty.com
Pictures
---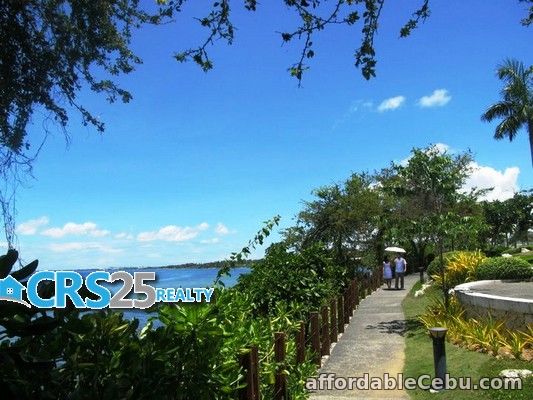 Share this Ad