---
Bangkok tour package, famous for Ramayana epic
Ad Type: Offer | Location: Outside Cebu
Views: | Comments: | 25 July 2016
When tourists visit Grand Palace and Emerald Buddha, it's noticeable on the inside walls of the temple's compound, there are extensive mural paintings depicting scenes from the famous epic "Ramayana". It is the longest wall painting in the world as well as one of the Unseen Bangkoks.
A distinctive characteristic of this temple is that there are no monks living in it like other temples.
Bangkok tour package, Kota Kinabalu Itinerary and Inclusions:
Day 1 Bangkok airport pick-up, transfer to Bangkok hotel, check in
Day 2 breakfast, 1/2 day Bangkok City Tour Heritage Village & City Highlights
Day 3 breakfast, Grand Palace and Emerald Buddha Temple, transfer to Kota Kinabalu airport for departure flight
My Hotel Pratunam
P4,400 each, Twin sharing
+ airfare
Advance booking required.
Google shore 2 shore travel to see other products and services
To book, please contact
Shore 2 Shore Travel Services
We can be reached during office hours at:
Office: (63-2) 5796603-04
Mobile number (63-999) 6040017
Email shore2shore.mlaofc@gmail.com
http://www.shore2shoretravel.com
Pictures
---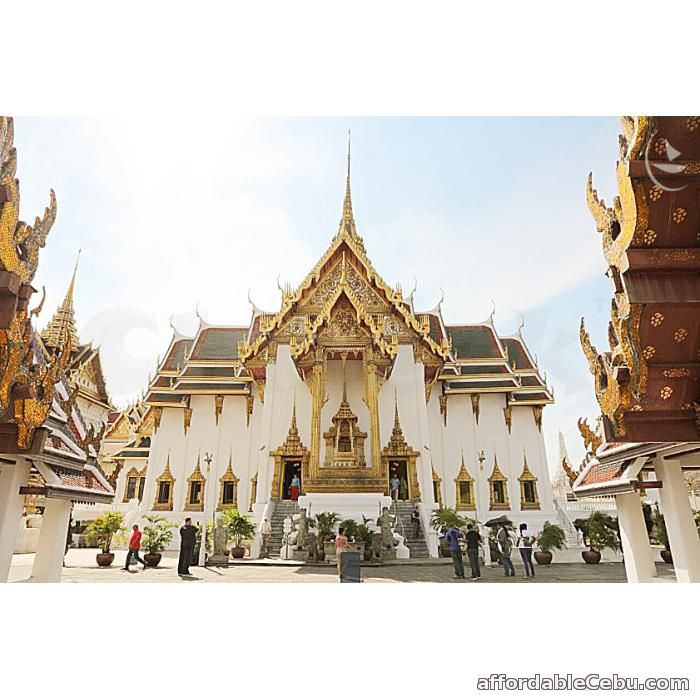 Share this Ad