---
Standard Room with Breakfast for Two only P600 per Night!
Ad Type: Offer | Location: Daanbantayan
| Views: | Comments: | 29 December 2011
Standard Room with breakfast for two persons at Virgin Beach Resort, Malbago, Daanbantayan, Cebu, for only P600 per night. Must reserve one week in advance by email using the form on our web site and must pay in pesos upon check-in. Breakfast is choice of pancakes or french toast. Air conditioning please add P200 per night. Philippine Value added Tax is included. Tips are not included but appreciated. For more information, please email us at virginbeachresortcebu@yahoo.com and please visit us online at http://virginbeachresortcebu.com

Virgin Beach Resort Cebu is the beach resort you've been looking for...quiet, peaceful, secluded, out ot the way, off the beaten path, private beach, beautiful swimming pool with water slide, lush tropical landscaping, gentle sea breezes, crystal clear warm coral sea, romantic stary nights, award winning gourmet meals, multilingual attentive staff, all the amenities of a first class resort at affordable prices...and more!

One of Cebu's best kept secrets is Virgin Beach Resort, located just 120 km north of Cebu City and only 17 km north of Bogo City.

Virgin Beach Resort Cebu has accommodations for everyone's budget including the economical Barkada Lodge, the Bougainvillea Hotel (standard rooms), the Orchid Hotel (superior rooms), and the Orchid Deluxe Cottages (deluxe suites). We have an award winning restaurant and bar available 24 hours a day, 7 days a week. We have a conference room for banquets up to 250 persons. We have all the amenites you can think of for a beach resort including island hopping, snorkeling, scuba diving nearby, progolf course nearby and so much more.

Virgin Beach Resort offers individual attention to our guests. Food and drinks are "American size". Guest amenities are almost endless...swimming, snorkling, fishing, boating, volleyball, basketball, tennis, ping pong, skating, biking, karaoke, videoke, video games, billiards, games/puzzles, books/magazines, fitness center, business center, motor scooters, horseback riding, island hopping and so much more. Scuba diving and pro golf course are nearby and side trips to visit the Virgin Mary Shrine, colonial churches, haunted cemetaries, native crafts factories, mango farm, sugar mill, orchid nursery, public markets, fishing villages, malls and department stores and special festivals are available.

This is what our guests say you'll experience: *Attractive, clean, modern comfortable rooms *Excellent, sumptuous, well prepared food served "American-sized" portions. * Passionate moonlit nights filled with ecstasy *Inspiring picture perfect sunrises and sunsets *Soft, gentle, warm tropical breezes *Soothing symphonic sounds of the sea *The patter of rain on the roof *The clinking of ice cubes in the glass *Warm summer weather year round *Sun-kissed white sand beach *Beautiful, romantic, magical setting *A helpful multilingual trained staff *Crystal clear coral sea *Fragrant lush flowering landscaping *Relaxing sparkling swimming pool

To get to Virgin Beach Resort: From Cebu City North Bus Terminal take the Ceres Bus Lines bus "Daanbantayan, Maya via Bagay" to Virgin Beach Resort in Malbago, Daan- bantayan. The conductor will let you off at the waiting shed just before the Malbago Elementary School. You can text Junior at 0915-455-6990 and he can pick you up by VBR Jeepney. We also have an airconditioned van and coaster bus for your Airport or Cebu City transfer.
Pictures
---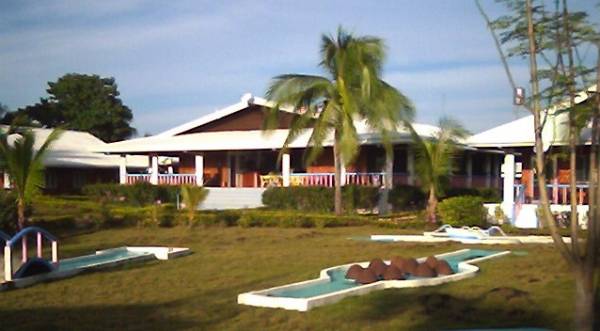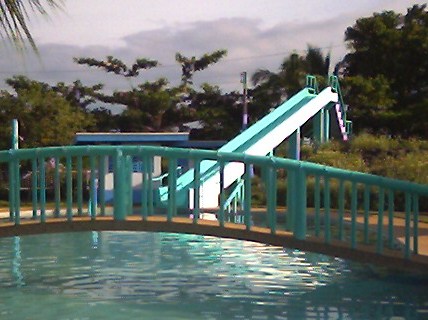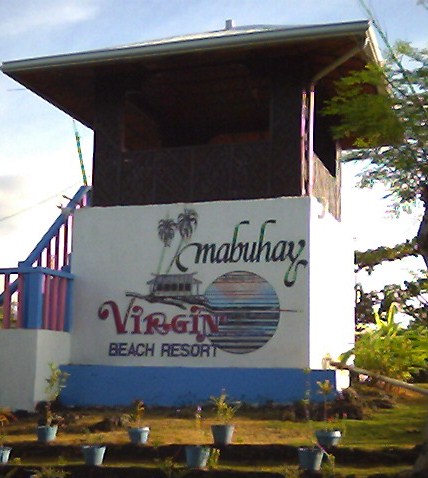 Share this Ad