---
Linux Admin Online Training
Ad Type: Offer | Location: Alegria
| Views: | Comments: | 28 January 2021
Linux is a very popular Operating System used in server, desktop and mobile computing. Linux platform is the first choice to host Database, Email, Applications and Web. Most of the world class companies are running on Linux be it Google, Facebook, Wikipedia, Yahoo, Amazon and the list never ends. The popularity of Linux among individual as well as company guarantee promising career. The fun of hands on Linux further adds to it.

But in order to attain the needed skills, one has to walk through the necessary training and also be exposed to quality content plus instruction from experienced instructors. Therefore, are you a beginner or simply have intentions of upgrading your Linux System Administration skills, then below is an assortment of some great offers for you to take advantage of on Tec mint Deals to attain the required Linux System Administration skills.

Course Description:

These Linux Admin Online Training are crafted for those beginners, who wants to do the best of Linux skills in IT organizations. These courses are completely targeted for IT environments with entire approach to LINUX. During training, you will be shown to such Linux capabilities which are essential for building a huge success in Linux.
 
Pictures
---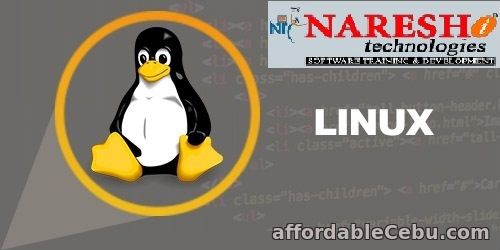 Share this Ad