Do you want an easy balance inquiry of your ChinaBank ATM Card? No need to go a physical ATM machine. Just few clicks of your mouse, you can check your ChinaBank ATM account balance online. Here are the steps.
1.
Go to the official website of
Bancnet
(https://www.bancnetonline.com).
2. Browse the list of Bank websites.
3. Choose and click ChinaBank (pointed by red arrow in the image below):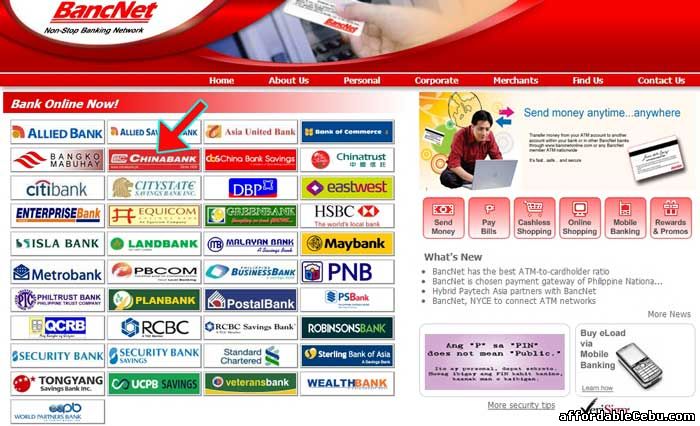 4. A new window will open which is the ChinaBank/BancNet Online Terms and Conditions. Click the I Agree button.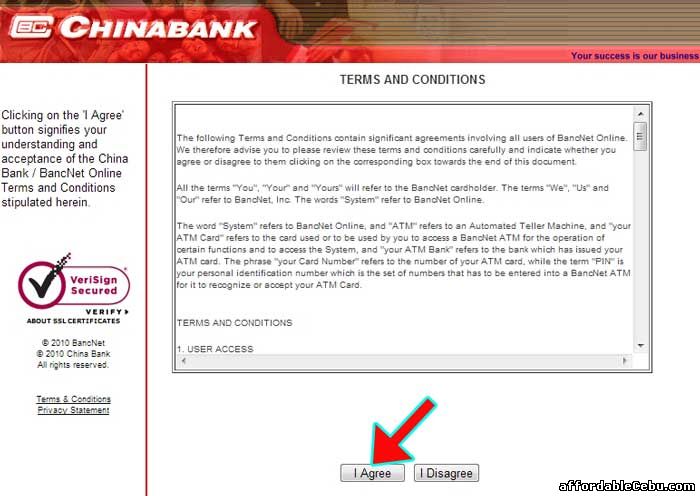 5. You will be redirected to ChinaBank Online ATM Banking interface. Enter the appropriate information in the given fields (ATM Card Number, Account Type and ATM PIN) and view your account balance.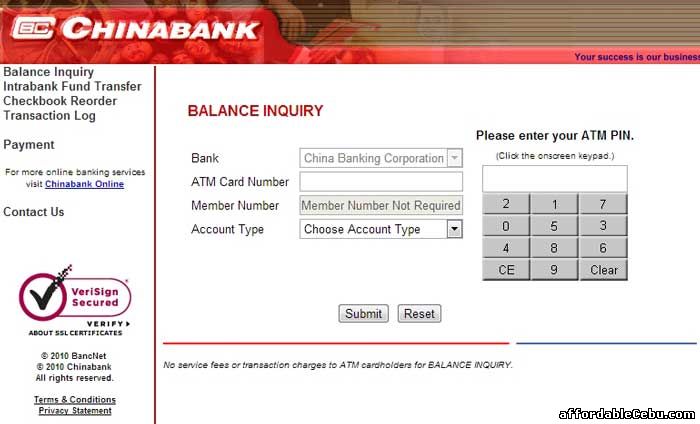 Do you find it convenient to inquire your ChinaBank account balance online? Did you encounter any problems in checking your ChinaBank account balance online?