---
How to Activate New BDO ATM Card?
If you open or apply a new Banco de Oro (BDO) ATM card, you need to activate the atm card first before you can use it. You can activate the atm card by following the steps provided below: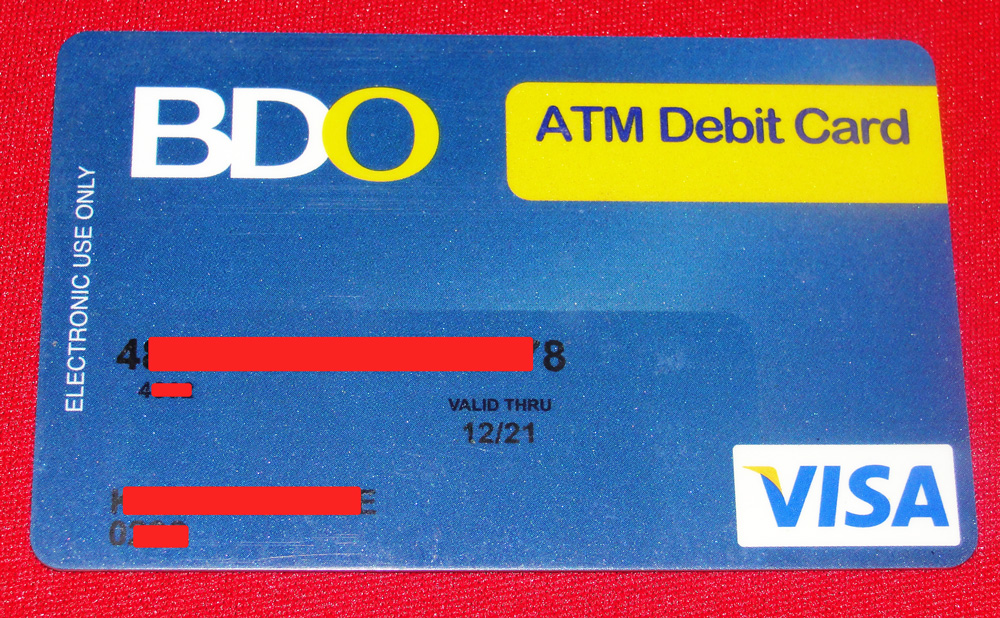 1. Go to any BDO ATM (machines).




2. Insert your ATM card to the ATM machine. (for your security, the ATM machine will immediately eject the ATM card)




3. Get your ATM card to begin the transaction.




4. Press "Other Services" button.




5. Select "PIN change".




6. Enter desired/new 6-digit PIN.




7. Re-enter new PIN to confirm.




8. Enter your PIN.




9. Wait for the message: "NEW PIN has been generated".




10. Get the transaction receipt.




Your ATM card is now activated. Your may use the ATM card after receipt of the card.




Are you having any problem using your ATM card?
Warning! When posting comments, strictly observe correct spelling. Avoid incomplete words such as TY (as Thank You), Pls as Please, gud as good, dpt as dapat, etc. You can comment in English or Tagalog. If you will not follow this simple instruction, your comment(s) will not be accepted or published.
Total comments: 2

0

Spam
Hello my problem is why if i log in to my balance inquire the said invalid user id or pasword! I wonder that it is happen in account could you help me how to be okey. Thanks

-1

Spam
1
flora mae cagampang
(26 April 2015 6:13 PM)
is atm activation code also a replacement of forgotten pin#?