Based on the Republic Act No. 7166, Section 2, the National and Local Elections in the Philippines will be scheduled on the second Monday of May.
The second Monday of May 2013 falls on the May 13, 2013.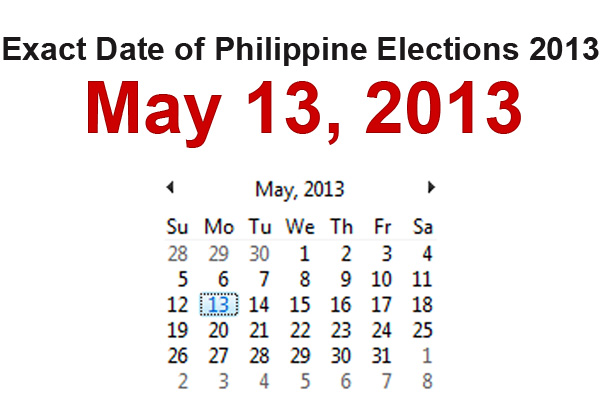 So, May 13, 2013 is the exact date of Philippine Elections 2013.
If you are in a legal age (18 years old and above) and not yet registered in the Commission on Elections (COMELEC), you must register now.
Voters' registration will be until October 31, 2012. It is also the last day to file reactivation and correction of entries, transfer of records and the deadline for OFW (Overseas Filipino Workers) to register as overseas voters.
Are you in a legal age to vote but haven't yet registered in COMELEC? Tell us in the comment below.