---
Real Estate Agent
Ad Type: Looking For | Location: Cebu City
| Views: | Comments: | 06 March 2014
URGENTLY NEEDED
real estate Sales Agent
- We are looking for goal oriented individual to be part of our Team. 
If you are hardworking, and has a passion to strive for excellence, You are the one we're looking for! 
Send your resume to info@filasia.ph/filasiainfo@gmail.com. Initial interview will be scheduled next week.
-Atleast 35 years old and above.Male/Female
*Commission based 60, 000.00 for every 2M sales.
*Great commission offered.
*Great incentives.
*Be your own Boss. Work at your own time.
If you know someone who's looking for a change of career, pls pass this message to them! This might be the opportunity their looking for!
Contact  Tuts at 0932-613-7486/401-0678.
Pictures
---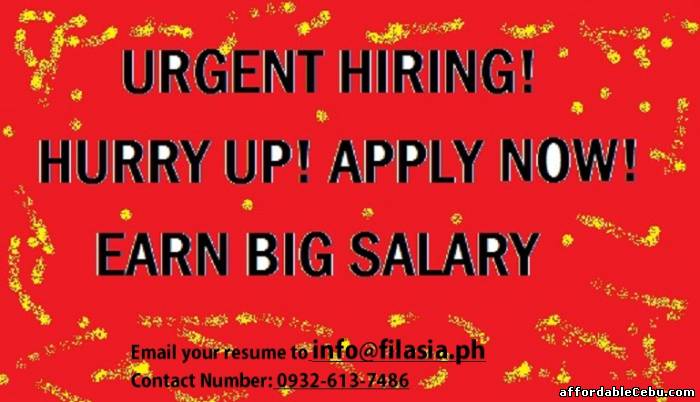 Share this Ad