---
Casa Mira South Langtad, Naga Cebu Low Cost Housing
Ad Type: For Sale | Location: Cebu City
| Views: | Comments: | 31 January 2017
Casa Mira South Langtad, Naga Cebu Low Cost Housing
Casa Mira South – Low Cost Housing in Cebu South situated along the highway of Langtad, Naga Cebu.
Casa Mira South is a 32-hectare township in Naga,Around 3,200 units with 3 Major amenity area in 1 Grand Community on a friendly and rolling terrain, it provides you with more opportunities. Just along the road of Naga Cebu with complete amenities.
Townhouse A : (Mid Unit) - Finished Unit
2-Storey, Townhouse
2 Bedrooms
1T&B
Living, Dining, Kitchen
Step-out Balcony
Carport
Floor Area: 36 Sq. m
Lot Area : 42 sq. m.
Total Contract Price: Php1,333,808.07
Transfer and Other Charges : Php116,064.61
Reservation Fee: Php 10,000.00
12% Downpayment net of reservation fee Php 136,129,.22
Total Downpayment Php 252,193.82 spread over 30mo.@ Php 8,406.46/month
88% Balance shall be paid in cash / Bank Financing Php 1,071,614.24
Monthly amortization @ 7.5% fixed rate for 3yrs. Php 33,457.04
Monthly amortization @ 8% fixed rate for 5yrs. Php 21,728.47
Monthly amortization @ 10% fixed rate for 10yrs. Php 14,161.46
Monthly amortization @ 11.25% fixed rate for 15yrs. Php 12,348.69
Monthly amortization @ 11.5% fixed rate for 20yrs. Php 11,428.01
Pictures
---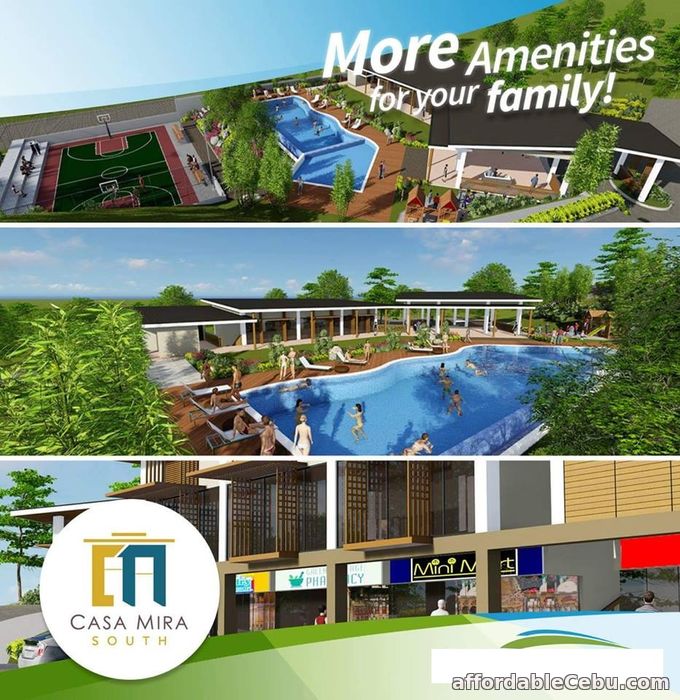 Share this Ad