---
BPOSeats Catering To Seat Lease Needs Since 2014
Ad Type: For Rent | Location: Cebu City
| Views: | Comments: | 12 April 2019
With over 100+ office space rental options to choose from across 5 locations in Cebu for 5 years now, you can be sure that BPOSeats.com can offer you the perfect solution for your business needs. Call center offices are given a major revamp as our spaces provide the best work environment for your business.

BPOSeats now has grown to six locations totaling over 10,000 seats:

Ayala ACC Tower, Cebu
eBloc4, IT Park, Cebu
i1, IT Park, Cebu
GAGFA Tower, Cebu
JDN Square, Mandaue
Marquee Mall, Pampanga

BPOSeats is a company suited to cater to your leasing needs. We offer a wide range of services needed to help your BPO company grow. Neat and functional offices also provide a haven for employees working for the company. Accessibility and comfort are just some of the elements that offices in BPOSeats possess. Employees will be motivated to work in a place where they find it comfortable.

For more info, please inquire through e-mail or call me NOW!
Pictures
---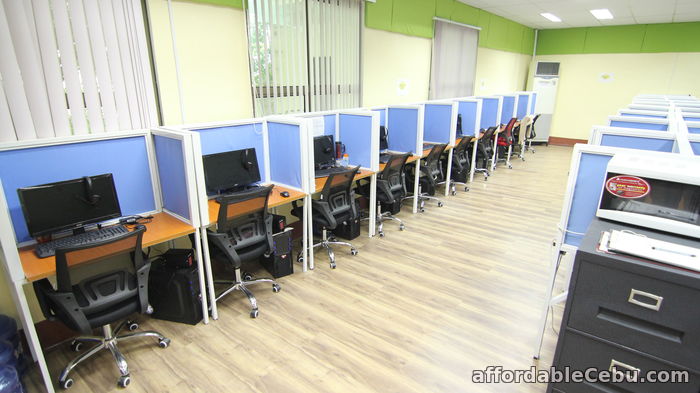 Share this Ad