---
LET'S LEARN KOREAN LANGUAGE
Ad Type: Announcement | Location: Outside Cebu
| Views: | Comments: | 04 May 2016
Have you ever wondered what the best method is for learning Korean? Have you taken courses, tried to learn from watching dramas, studied grammar books but still found yourself in over your head?
The bad news is that learning Korean is not an overnight task but rather a long term process.
The good news is that we've created a system, that helps you to learn Korean more effectively and more naturally that would secure yourself in passing the KOREAN LANGUAGE TEST.
Pictures
---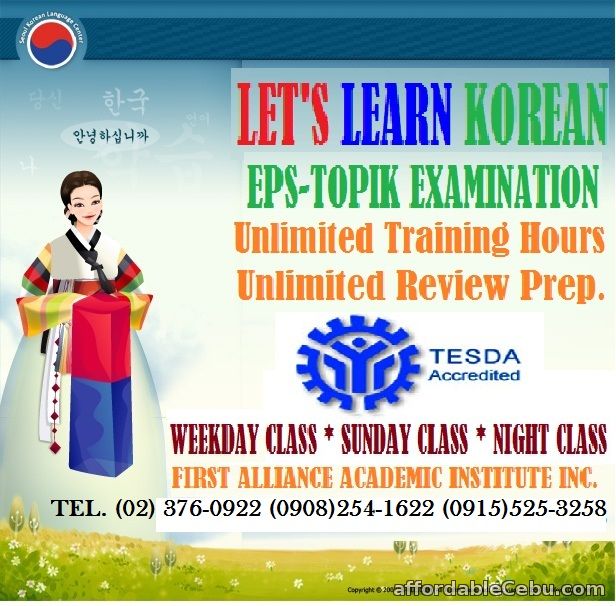 Share this Ad