---
ALL TYPES OF INSULATION ALSO INCLUDE CLADDING
Ad Type: For Sale | Location: Mandaue City
| Views: | Comments: | 29 December 2018
Good day! Ma'am/Sir,
I take pleasure to introduce ourselves as one of the largest reseller and thermal contractor of all types of thermal insulation. From Hot to Cold insulation since decades. Such as Rockwool Insulation, Fiberglass Insulation, Ceramic Fiber, Calcium Silicate, Castables, Plastic Mouldable, Bonding Mortar, Flexible Aluminum Air Duct, Permalite/Perlite Pipe Cover, Rubber Insulation, Acoustic Ceiling Board, Aluminum Duct Tapes, Aluminum Foil, Hi-Alumina Firebricks, Polyurethane Insulation, Hepa Air Filters, Kembla Copper Pipes, different kind of valves and stainless products such as Ball Valve, Check Valve, Butterfly Valve, Gate Valve, Wafer Type Valve and Other Types of Valve Rotork Actuator and Spray Balls, Plates and Sheets – T304 & T316, Angle Bars, Flat Bars & Round Bars, Sanitary Tubes ( Welded and Seamless ) T304 and T316, Pipes and Fittings ( Sch 40 and Sch 80 ) Welded and Seamless T304 and T316, Stainless Plates and Sheets – Mirror Finish.
We have been an established and popular company with an excellent track record. We have never compromised on the quality and the services provided to the costumers. Because we believe in keeping our customers to be satisfied and providing them with products at very competent price. We have excellent staffs who will guide you with their best ideas by keeping in constant touch with your company.
Please feel free to keep in touch with us. You may email us at facebook insuphil industrial or at yahoo insuphil@yahoo.com or with this gmail or call us at Tel. 032-3448842/032 344676/032 5148937/032 5148936. Cell. 0918-9213995/09755388744 to know more about us. Thank you so much for your time.
Pictures
---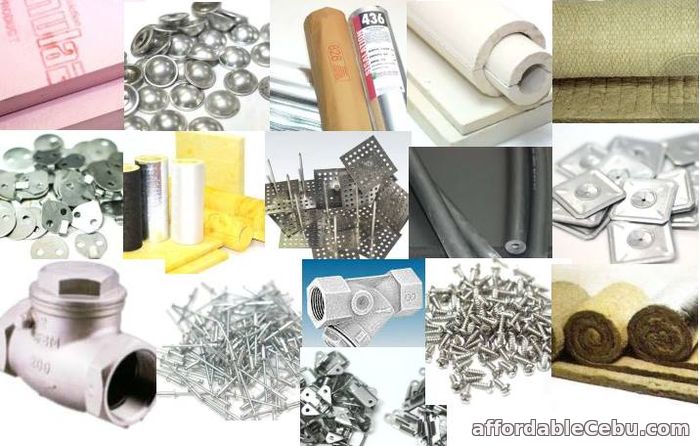 Share this Ad
Total comments: 1

JOSEPH ROZANO  

(24 February 2020 10:16 AM)

[Entry]