---
Lechon Baboy Supplier in Cebu
Ad Type: Offer | Location: Cebu City
Views: | Comments: | 09 March 2012
In need of lechon baboy supplier in Cebu? You've come to the right place.

ROASTED PIG LECHON

is more than a decade and most-sought lechon baboy supplier in Cebu. We continue to provide Cebuanos with the tasty and crispy lechon baboy they wanted.

The price? We offer the most affordable price in Cebu, making us the most-sought lechon baboy supplier for grand parties and major events (such as concert, weddings, birthdays, reunions, fiestas, etc.,).

We will deliver it you anywhere your are in Cebu, Philippines.

Do you work in a hotel or in a big restaurant? We can also supply you with lechon baboy with lowest price.

Want to take a taste at this crispylicious and juicylicious lechon baboy?
Have a bite now! Call or text us at phone number: (088) 564-0568. Look for Pag.
To avail for the lowest price of lechon baboy, don't forget to mention affordableCebu.com upon inquiry (call/text).
ROASTED PIG LECHON - most delicious lechon baboy provider in Cebu.
---
Trivia:
Did you know that Lechon Baboy is the "national dish of the Philippines". It is a pig cooked and roasted in all sides for several hours over charcoal. The distinctive feature of a lechon baboy is its crispy, juicy and delicious skin.
Pictures
---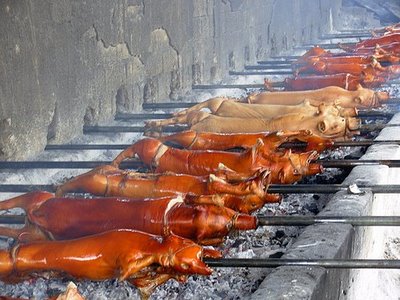 Share this Ad