---
diesel parts nozzle 105017-2380/dlla 145pn238 for 4JB1-TC 6DL
Ad Type: For Sale | Location: Barili
| Views: | Comments: | 08 November 2019
diesel parts nozzle 105017-2380/dlla 145pn238 for 4JB1-TC 6DL
NV

injector nozzle. Injector nozzles interact with Pistons in Combustion Chambers. When the Piston is drawn away from the Sparkplug, the Injector Nozzle sprays a fuel and air mixture into the Combustion Chamber. Injector Nozzles can be thought of as the "heart" of the engine.

China Lutong parts Plant is known all over the diesel market for Being a more than Twenty-Five years Experienced Manufacturer of Diesel Injection pump Parts. We Produce a wide range of Head Rotors,VE type, DPA, DPS, DP200. Elements/ Plunger, Injector, Delivery valves, Nozzles and so on .For the Main Fule Injection systerm of Diesel engines having the following applications :Passenger cars, Turcks, Tractors, Agricultural and Marine engines.

Our Main Products:
1.Head Rotor:VE head Rotor(Bosch,Denso,Zexel,Delphi)
2.Fuel Injection Pump:(ISUZU,JMC)
3.Ve Pump Parts:(Feed Pump ,Cam Plate, Drive Shaft,Solenoid Valve,Roller Ring,Oil Seal,etc.)
4.Reparit Kit(VE Pump,Lucas,etc.)
5.Plunger:(Type:A,AD,P,PS7100,P8500,MW,PW,PT,etc.)
6.Nozzle:(Type:DN_SD,DNOPDN,S,SN,P,PN.etc.)
7.Delivery Valve(A,P type etc.)
8.Pencil Nozzle(Ford,John Deer,CAT.)
9.Common Rail Control Valve(621C,622B,625C,C7/C9,etc.)
10.Lucas Head Rotor.(DPA,DPS,DP200)
11.Diesel Fuel Injectors(Bosch,Denso,Delphi)
12.Nozzle Tester,Test Bench.
13.Other Components

Shipping Terms:
(1) We support shipment by DHL, UPS, FEDEX, TNT, EMS, etc.
(2) Items will be only shipped after payment is confirmed by Escrow.
(3) For security reasons, we only ship orders to the delivery address you registered on AliExpress. So please be sure your
address on AliExpress is correct.
(4) For customers from Russia or some Eastern Europe country, please choose EMS or other appropriate Express which are easy
for customs clearance.
(5) Buyer bear the import duties imposed by customs in your country.

Q1. What Products are Your Company Producing?
We are Manufacture for All Kind of Auto Engine Pump Parts Such as Head Rotor , Injection Pump, Fuel Injector, Fuel Nozzle , Control Valve, Injector Repair Kit Bag, etc.

Q2. How to place an order?
Offline transaction:
1) Send us an inquiry to our email
2) We give you our best quotation
3) Finish your payment by T/T or Paypal, Western Union, etc.
4) Give you tracking number after shipping by sea or air

Online transaction:
1) Send us an inquiry and get latest price on our Aliexpress shop, or contact us, we would help you
2) We make a Trade Assurance Contract for transaction on alibaba
3) Finish your payment by TT or Paypal, Western Union, etc.
4) Ship your goods and give tracking number on alibaba

Q3. Do you accept sample order?
Yes, samples can be provided for testing first.

Q4. What is your warranty?
12 months warranty. During the time, if there is any quality problem, we will offer you the same quantity products for free.
Pictures
---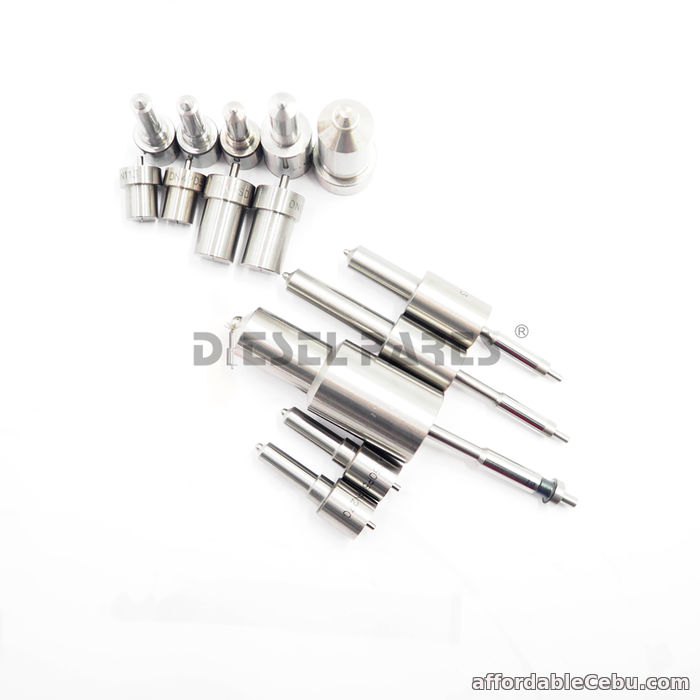 Share this Ad