Junrey Balawing
(born on June 12, 1993),  having an astonishing 24 and 1/4 inches height, is a Filipino currently holding the record as the "World's Shortest Man" in the Guinness World Records. Coincidentally his birthday is the celebration of Philippines Independence Day which is June 12.
Junrey Balawing picture (Associated Press)

Early Childhood and Education

---
Junrey Balawing was born in Sindangan, Zamboanga del Norte, Philippines. He is the eldest of the four children of Mr. and Mrs. Concepcion Balawing. All the other three children were born normal in size. Since Junrey's first birthday, his growth had stopped. A doctor advised Junrey's parents to give him vitamins for his bones. But after two bottles of taking vitamins, Junrey remained the same. He was still short in height.
His parents sent him to school but withdraw him after distracting other children's attention.
His height is short as the height of an average 1-year old baby. Until now, he struggles to walk and cannot stand up too long. He cannot talk well. His words are very difficult to understand.
Being the "World's Shortest Man"
---
Despite of Junrey's struggles, he will be expected to earn the right as the "World's Shortest Man" in Guinness World Record when he turns 18 on June 12, 2011.
In June 11, 2011, a Guinness World Records representative measured his height which is 24 and 1/4 inches. Junrey breaks Khagenda Thapa Magar record as the "World's Shortest Man" who is 26.4 inches tall.
In June 12, 2011, the Guinness World Records announced the declaration of Junrey Balawing as the "World's Shortest Man". It was also his 18th birthday making the celebration a more memorable.
Guinness World Records representatives bestowed him the title with a feast, balloons, cake, and cash gifts. About 100 villagers, officials, journalists and Junrey's family attended the celebration.
Craig Glenday, a Guinness World Records representative presented Junrey Balawing with official recognition of his title as the shortest adult man in the world. Junrey wore a white shirt emblazoned with the Guinness seal.
Junrey's mother, Mrs Concepcion Balawing cried during the event. She said that she was happy with her son's instant fame.
Some Pictures of Junrey Balawing
---
Junrey Balawing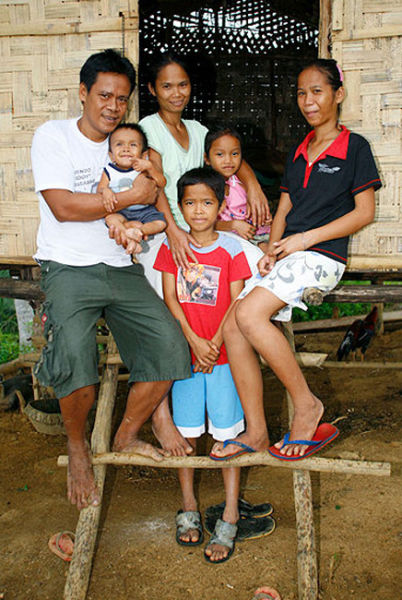 Junrey Balawing with his Family
Junrey Balawing with his father
Junrey Balawing with his father
Junrey Balawing carrying a cellphone
Junrey Balawing with his father carrying him
Junrey Balawing with a smile