JAIME AUGUSTO ZOBEL DE AYALA
, 54 years old, Filipino, is the Chairman of the Board of Directors of BPI and has been the Chairman since March 25, 2004. He has served as Member of the Board of BPI since 1994 and as Vice-Chairman from 1995 to March 2004. He is also currently the Chairman of the Executive Committee and member of the Nomination Committee of BPI.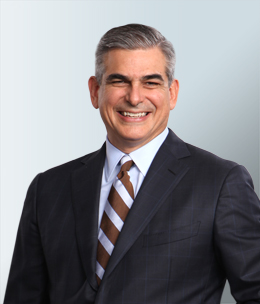 Jaime Augusto Zobel de Ayala photo
He also holds the following positions:
Chairman of the Board of Directors of BPI Family Savings Bank, Inc., BPI Capital Corporation, Globe Telecom, Inc., and Integrated Micro-Electronics, Inc.;
Co-Chairman of Ayala Foundation, Inc.;
Vice Chairman of Ayala Land, Inc. and Manila Water Company, Inc.;
Co-Vice Chairman of Mermac,- Inc.;
Director of -Alabang Commercial Corporation, Ayala International Pte Ltd., and AC Energy Holdings, Inc.;
Chairman of Harvard Business School Asia-Pacific Advisory Board, Children's Hour Philippines, Inc.; 
Vice Chairman of the Asia Business Council, Makati Business Club, and Asia Society Philippine Foundation, Inc.;
Member of The Asia Society, Eisenhower Fellowships, Harvard University Asia Advisory Committee, Harvard Business School Social Enterprises Initiative Advisory Board, Harvard Global Advisory Council, Harvard Global Advisory Council, Mitsubishi Corporation International Advisory Committee, JP Morgan International Council, International Business Council of the World Economic Forum, Asia Pacific Basin Economic Council, Philippine Economic Society, World Wildlife Fund Philippine Advisory Council, Pacific Basin Economic Council and Toshiba International Advisory Group; and Philippine Representative for APEC Business Advisory Council.
He graduated with B.A. in Economics (Cum Laude) at the Harvard University in 1981 and took up his MBA at the Harvard Graduate School of Business Administration in 1987.