Dengue in the Philippines is a common disease caused by a virus transmitted through a mosquito bite. It can be life-threatening and can be so painful. When someone is suffering and diagnosed with dengue disease, many Filipinos especially the poor ones choose herbal medicines such as
Tawa-tawa
plant or
Gatas-gatas
as an alternative to unaffordable and commercialized medicines.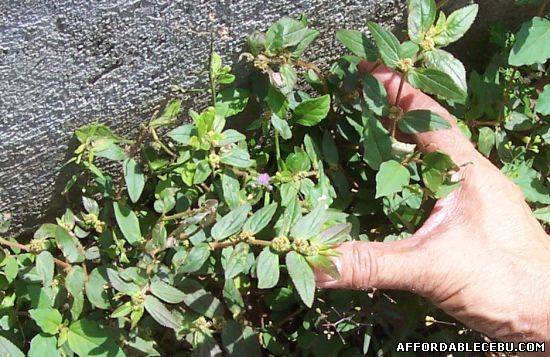 Picture of Tawa tawa Plant or Gatas gatas (Asthma Weed or Snake Weed in English)
One example of a patient who tried tawa tawa as an alternative medicine for dengue and found it effective and was cured can be found
here
.
Though many Filipinos said that Tawa tawa herbal plant is an effective medicine for dengue, the question is, "Is it really safe or recommended for dengue cure? Does Tawa tawa really heal?
The Philippine Department of Health advises that,
"Although the medical community is not dismissing the possibility of tawa-tawa as a remedy, this is not the time to rely on an untested cure. The herb's effectiveness must be confirmed through experimentation under controlled conditions, and uniform prescription and preparation must be formulized"

There are some reliable sources that say,
"Tawa-tawa does not fight dengue virus. Instead, it only promotes the development of blood platelets and softens the effect of the dengue virus. Tawa-tawa has natural enzymes within that stabilize the membranes of the blood vessels, preventing internal bleeding".

But some doctors would disagree with these. They say, "There is no study to back up the claim that tawa-tawa has natural enzymes within that stabilize the membranes of the blood vessels, preventing internal bleeding. In dengue there is normal platelet count, what is abnormal is the function.... also the permeability of the capillary blood vessels...... causing bleeding..... ". "There is also no study how long when you start drinking "tawa-tawa" to how high the platelets will rise... If ever it would work...."
Professional doctors would suggest that dengue victim should consult immediately to a doctor because a few hours delay could be fatal.
To consult a doctor immediately and take prescribed commercialized medicines is a great advise and is recommended. But isn't it also recommended to take herbal medicines as alternatives for these expensive commercialized medicines?
Herbal medicines like Tawa tawa are not dangerous if proven-effective by some numbers of users. Why do some people holding government positions do not recommend it? Are they protecting the pharmaceutical businesses in the country? We don't know for sure. Maybe they are still in the process of studying the effectiveness of some herbal medicines such as Tawa tawa.
So to answer our question in the first part, Is Tawa-Tawa Safe or Recommended for Dengue Cure?. The answer relies on how you understand this article and your experiences with others using Tawa tawa as an alternative for curing dengue. Still, the best teacher is experience.