When you subscribe to Sky (Cable) Broadband Internet, you are only intended to use one internet connection. Their modem has only one LAN connection. What if you want to use many computers or laptops in your home or office? You should follow the procedures below to set-up Sky Cable Broadband internet for multiple computers:
Step 1
You should use a Broadband Router or any type of router with multiple LAN connections. Do not use a hub or a ethernet switch because they might not work. You will be having a trouble in setting-up unique IP addresses to each computer or laptop.
You can buy an affordable router at CD-R King which costs for only P680 (price in year 2013). I'm using the following broadband router below: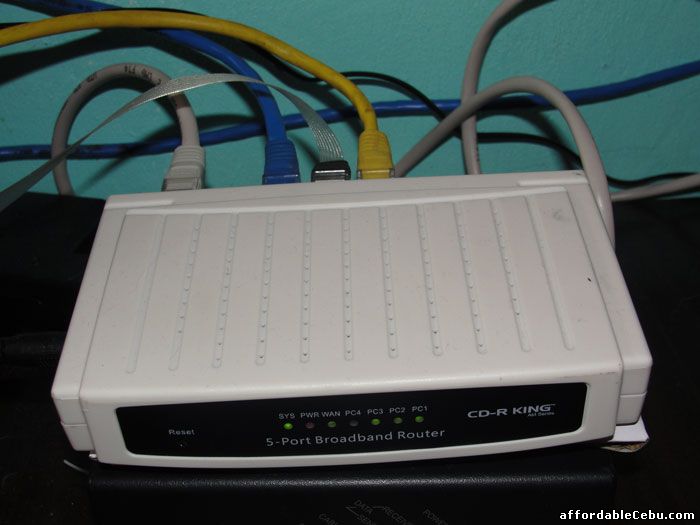 CD-R King Broadband Router
Step 2
Turn off your Sky Broadband Internet modem and Broadband Router. Connect first the RJ45 cable from the Sky Broadband Internet modem to the WAN port of Broadband Router and connect also the RJ45 cable from the Broadband Router to your computer. Turn on both the modem and the router.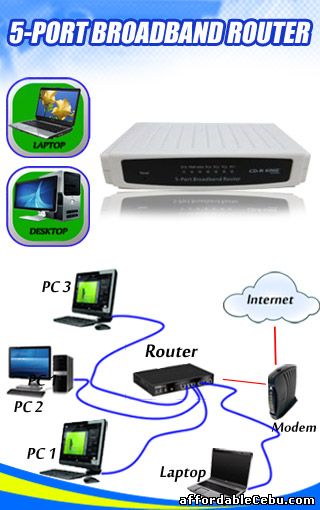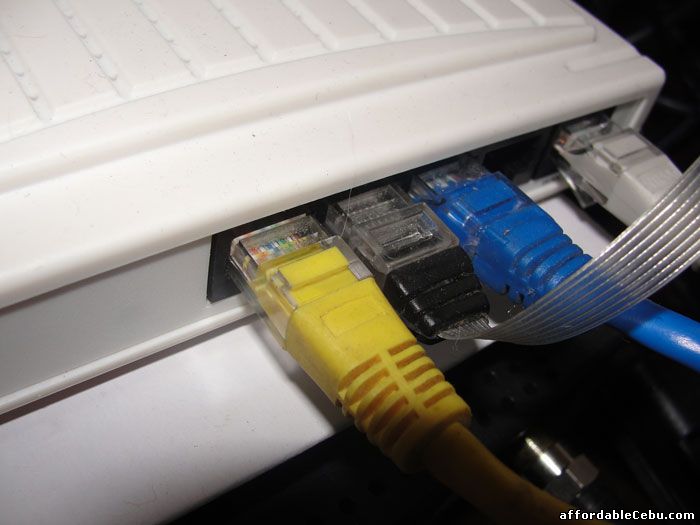 Step 3
Reset your router to avoid connection problems by pressing the reset button of the router for 30 seconds. After resetting, wait for 1 minute. The router will automatically assign IP addresses for the connected computers/laptops.
Step 4
Then try to connect many computers/laptops to the router. Test the internet connection of all connected computers/laptops. If all computers are connected to the internet successfully, then, CONGRATULATIONS!
Note: You can connect wifi or wireless internet by using a Wifi-capable router. My router above is only capable for wired connections. Wifi-capable router can easily be determined because it has an antenna built on it.
Do you have any problems or concerns connecting your Sky Broadband internet to many computers?