Setting-up your paper or document in legal size in the Microsoft Word processor is easy.
Here's a simple step in setting the document into legal size in Microsoft word:
How to set-up Legal Size Paper in cm in Microsoft Word?
The legal size is 8.5" x 14" (in inches) or
22cm x 36cm
(in centimeter). To set that legal size in Microsoft Word, open your Microsoft Word or any word processing software. Go to PAGE LAYOUT --> Size --> More Paper Sizes --> Paper --> Paper size. Set the
width to 8.5" and height to 14"
.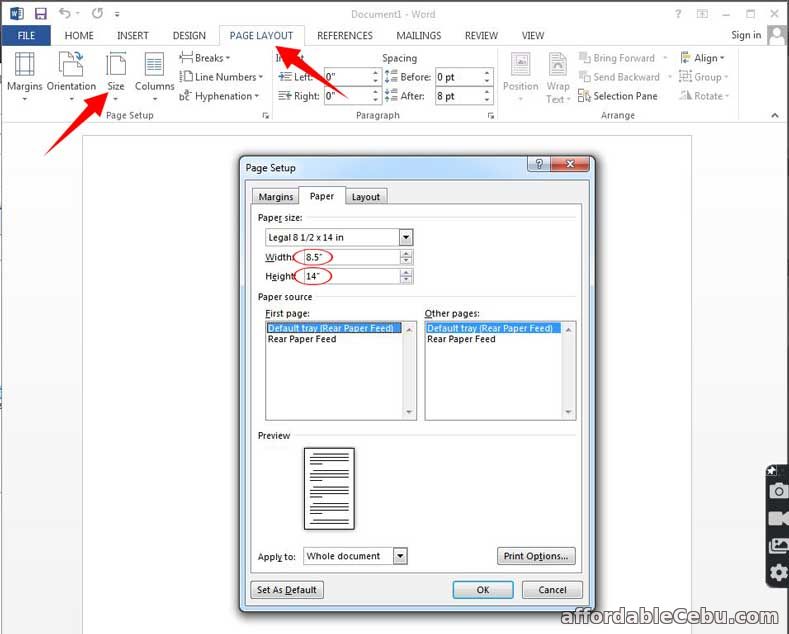 Here's a document template for a legal size 8.5" x 14" that you can download so that you can avoid the hassle in setting-up the size of the document: