Actually, the long bond paper size 8.5" x 13" is not set or preset in the Paper Size of Microsoft Word.
You have to set this size by yourself.
It's easy to set a long bond paper size in Microsoft Word.
Just follow the 2 steps below.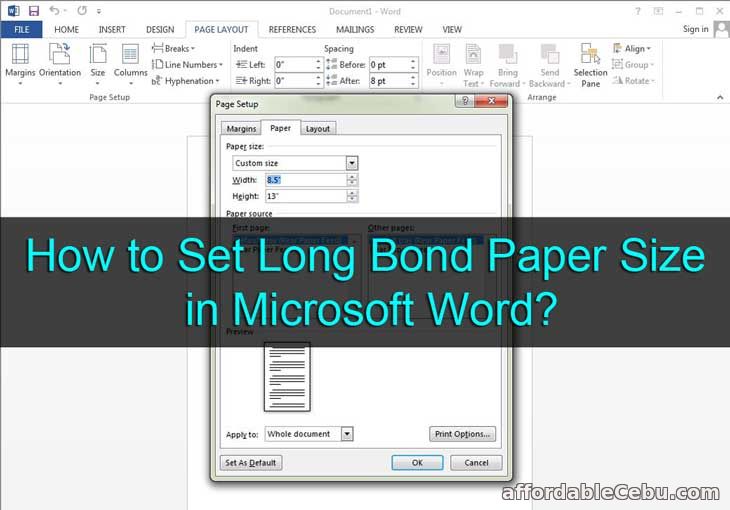 1.
Open your Microsoft Word. Go to
PAGE LAYOUT
-->
Size
-->
More Paper Sizes
.
2.
A new window will pop-up which is the
Page Set-up
. Change the width to
8.5"
and the height to
13"
. Then, click
OK
button. The document will then set to the corresponding page size (8.5" x 13").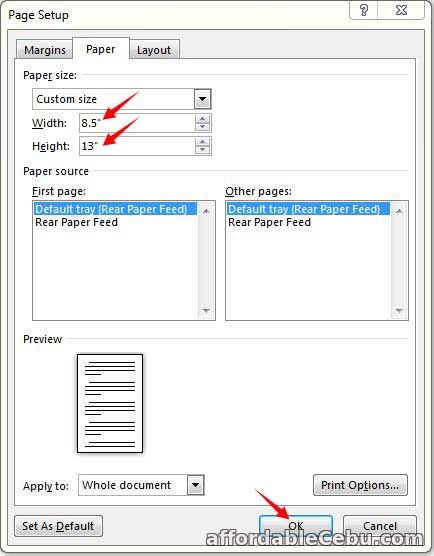 Ok. That's it. Finished.
Tips
There are other Preset sizes in the Paper Size like Letter Size (8.5" x 11"), A4, A5, A6, etc. Use them for reference and to quickly set up your intended Page Size.
Are you having a problem in setting up the page size in Microsoft Word?