Some of you might want to use CENTIMETER instead of INCHES as a measuring unit for a Long Size Bond Paper.
What's the size of Long Bond Paper in cm (centimeter) if you're using Microsoft Word?
Whether you're using Microsoft Word or any word processing software, the size of Long Bond Paper in cm (centimeter) is
21.59 cm x 33.02 cm
:
21.59 cm is the width (equivalent to 8.5 inches)
33.02 cm is the height (equivalent to 13 inches)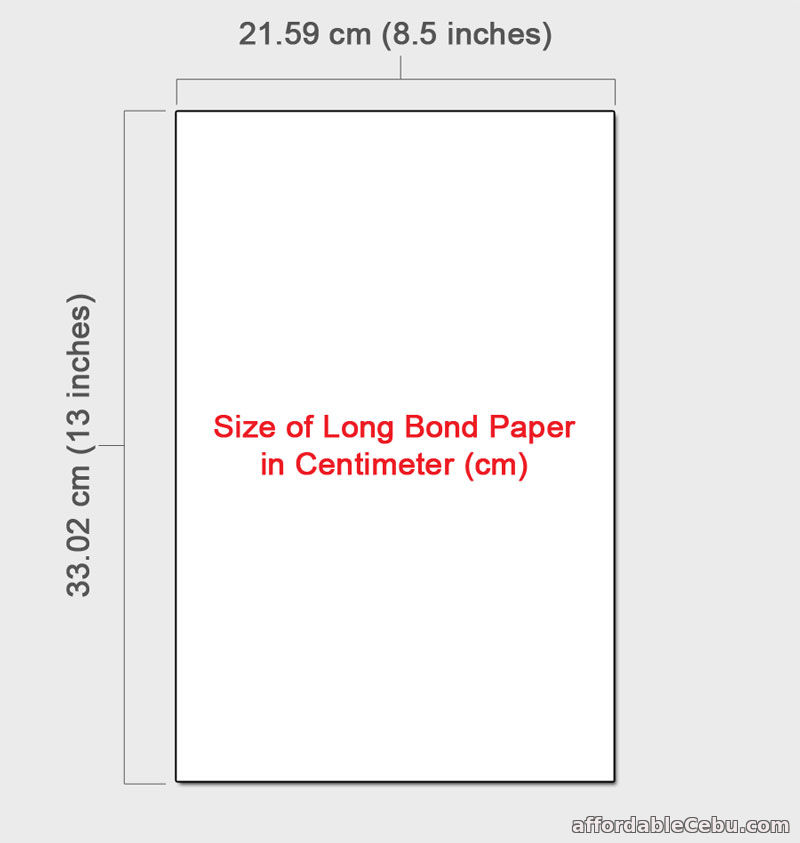 You just simply convert inches into centimeter. You can use any measuring unit converter in the internet or in Google search itself.
This particular size of bond paper is the standard long-size bond paper in the Philippines. But in America, the legal size bond paper is 8.5" x 14".
So you must be careful in setting-up the size of the document.
How to customize the size of the document into a long-size (8.5" x 13") in Microsoft Word?
Open the Microsoft Word software. Go to
Page Layout
--->
Size
--->
More Paper Sizes
.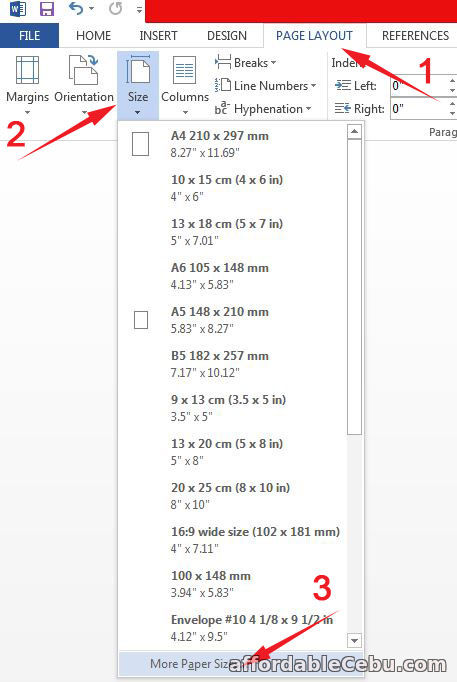 A pop-up window will appear which is the Page Set-up. Click Paper. In the Paper size, choose Custom size. Then set the width into 8.5" and height into 13". It's the standard size of long bond paper.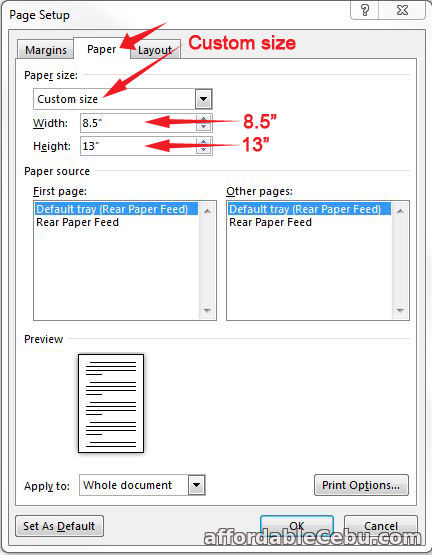 After that you need to click
OK
button.
The Page Set-up is very useful for you to adjust the margin, resize the document, or change the layout.
So before you print the document, make sure you set-up the document size (paper size) according to the size of the bond paper you're going to use.
If you want more tips, just ask them in the comment below. We'll be happy to make them for you.