The size of
short bond paper in centimeters 
(cm) is 21.59 cm (width) and 27.94 cm (height).
Don't be confused with short bond paper and A4 size. They're different.
Short bond paper size is a bit smaller than A4 size.
You can see the illustration of the exact
size of short bond paper in centimeter 
below: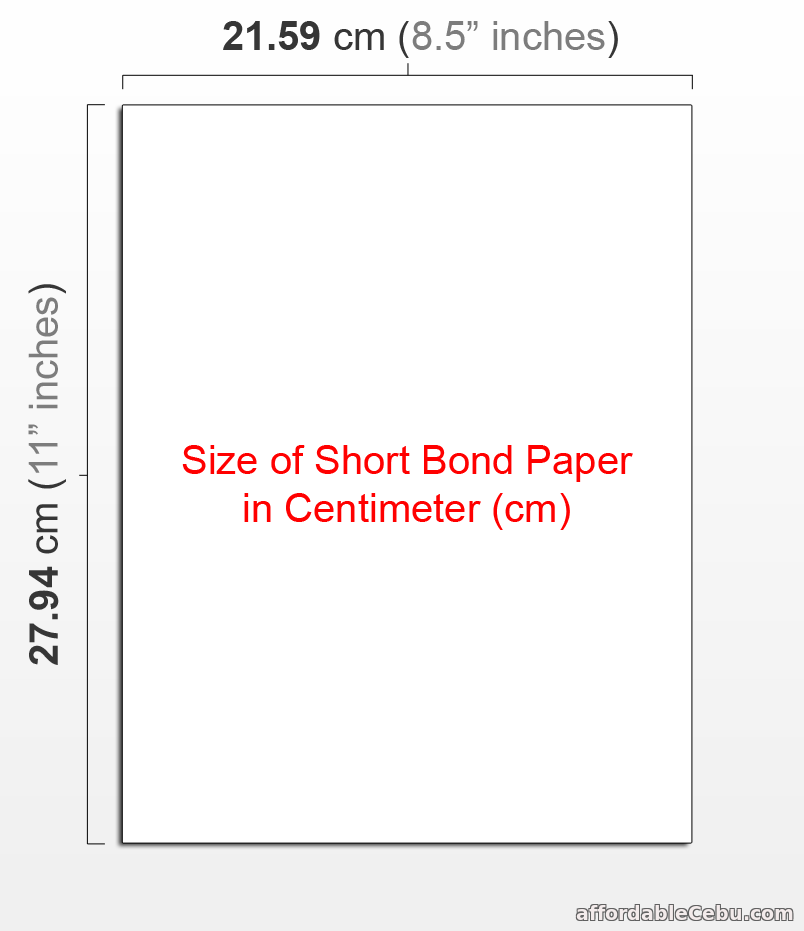 Size of Short Bond Paper in Centimeter (m) photo screenshot

Short Bond Paper Size in Centimeter (cm):
21.59 cm is the width (equivalent to 8.5 inches)
27.94 cm is the height (equivalent to 11 inches)
How did I come-up with those measurements in centimeters? Well, it's easy.
You'll just convert inches into centimeters. You can use Google's own unit measurement converter tool in their own search engine. Just search in google "
inch to centimeter
".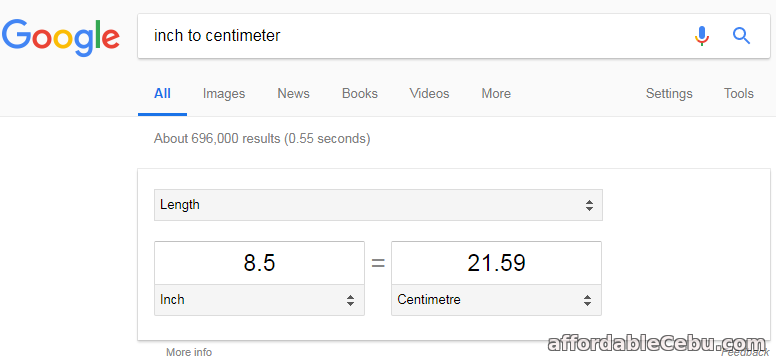 With this converter tool, you can also convert inch to millimeter or vice versa. Just click the measurement unit and see the options.
Please bear in mind that the
short bond paper in the Philippines
 is also the US Legal size.
Do you want to know other document or bond paper sizes? Just tell us in the comment below?