You don't need to watch videos on how to type multiplication sign in microsoft word.
It will just waste your internet data and the time viewing the video.
Just by reading this simple instruction, you can easily do what you want to do.
So, what's the shortest way to type multiplication sign in Microsoft Word?
Answer
In your keyboard, hold the
Alt
button while pressing number
0125
 in the numeric pad of your keyboard. Then the multiplication sign will appear.

If you don't have numeric keypad in your keyboard, just copy any the following multiplication signs and paste it in your microsoft word document:
× 
×
×
×
×
You can also download this microsoft word document template which contains the multiplication signs:
Here's the screenshot of the template: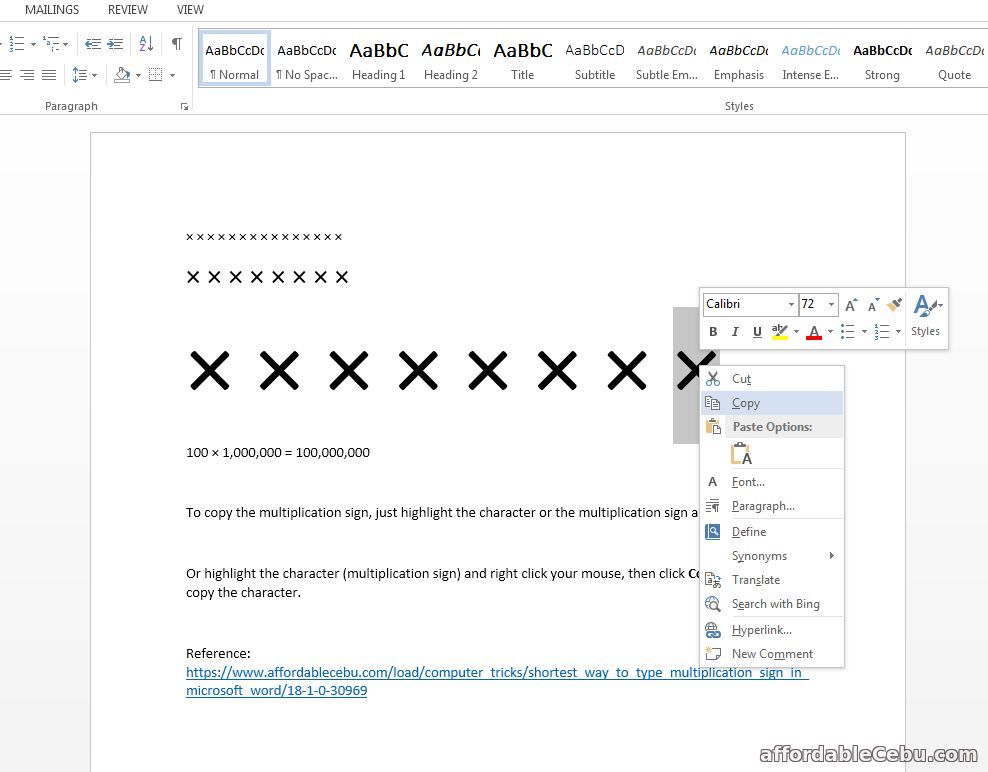 Do you have any other concern in making multiplication sign in your Microsoft Word?
Or what other tips would you like for us to make?