Most people doesn't know how to type the EURO (€) symbol in the computer. It's because most keyboards sold in the market don't have a EURO (€) symbol button in them. Only the dollar sign ($) is visible im most computer keyboards. The other reason is most european countries are usually using the EURO symbol (€). If you do not know how to type or make the EURO (€) symbol, here are some options to do it. You can bookmark this page for future reference.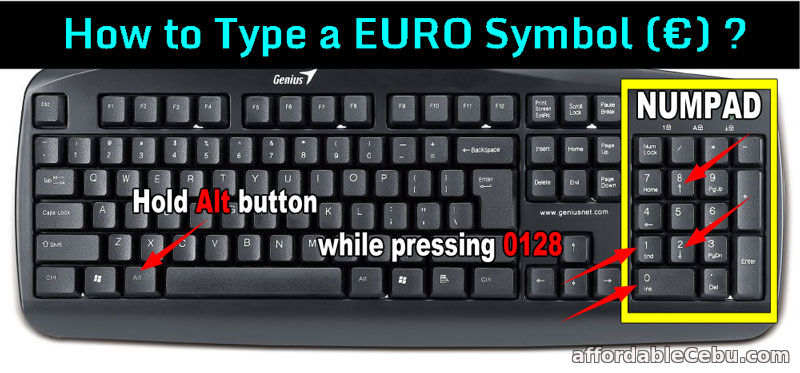 Option 1
Hold Alt button in your keyboard while pressing 0128.
Option 2
Copy any of these symbols below and paste it anywhere you want (copy and paste). This is the quickest way to type or create a EURO (€) symbol.
€
€
€
€
€
€
€
Don't forget to share or like this page on your Facebook or Twitter account.
Are you having any problems typing or creating the EURO (€) symbol on your computer?