Letter enye (ñ) cannot be found in a laptop keyboard with Windows 8 OS. So it's a bit confusing and hard for you to create or type letter enye.
What I'll show you here are the two easiest ways to create letter ñ in laptop (Windows 8):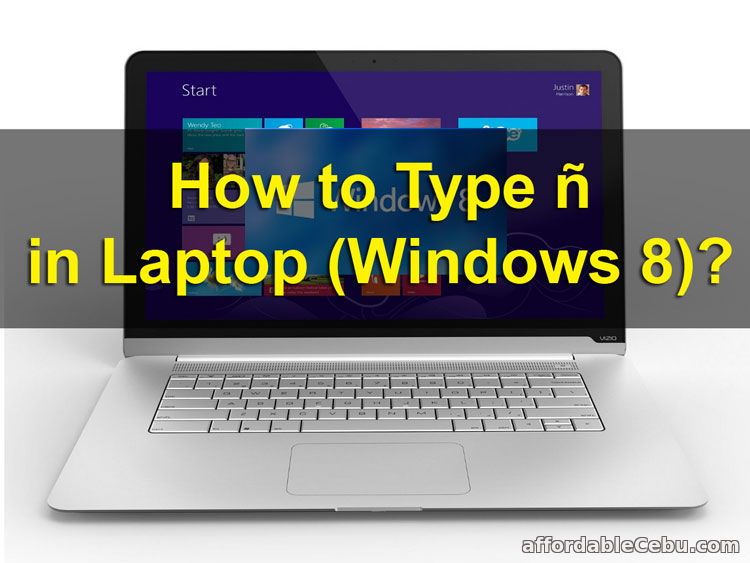 Option 1
The easiest option to make letter enye is to just copy and paste the ñ character. You can choose to copy the ñ below and paste it wherever you want:
Option 2
If your laptop has a Numpad (Numeric Pad), you can create letter enye through the following keyboard shortcuts:
In your keyboard, hold Alt button while pressing 0209 in Numpad in order to create small letter ñ
Hold Alt button while pressing 165 in Numpad to create capital letter Ñ
The Numpad can be found at the right side of the keyboard. The Numpad is not the numbers located above the letter (alphabet) buttons.
Most laptops has no built-in Numpad. Just ignore this option if you have no Numpad in your laptop keyboard.
Another option in creating letter ñ can be found here: "
How to Type Letter Enye (ñ) in Laptop Keyboard?
".
Do you still have a problem in typing or creating letter enye in your laptop? Tell us in the comment below.