How to Type Peso (₱) Sign?
The computer keyboard and even the android or ios keypad don't have a PESO sign (₱) button.

And you might have a hard time on how to type peso sign (₱).

The web (internet) is full of crap.

That's why I will show you the easiest way on how to create a peso sign ((₱).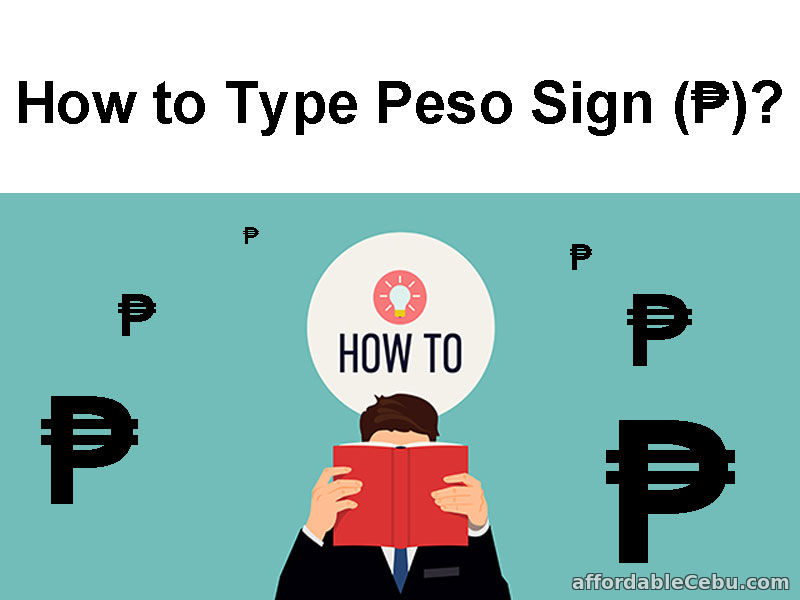 The best and easiest way to create a PESO sign (₱) is to just copy it and paste it anywhere you want.

Here are some samples of Peso signs (₱) with different sizes:

₱

₱

₱

₱

₱

₱

₱



To copy it, just highlight the peso sign and copy.

Don't waste your time with that keyboard shortcut.

A copy-paste will do the trick.

Do you find this useful?

Share this tip to your friends in Facebook, Twitter, Instagram or any social media.

Do you have any problem in creating a Peso Sign (₱)?

Please comment below.
Warning! When posting comments, strictly observe correct spelling. Avoid incomplete words such as TY (as Thank You), Pls as Please, gud as good, dpt as dapat, etc. You can comment in English or Tagalog. If you will not follow this simple instruction, your comment(s) will not be accepted or published.