Having a hard time creating a Peso sign (₱) in Excel? You cannot find a peso sign in the keyboard right? Here are simple ways to create Peso sign (₱) in Excel: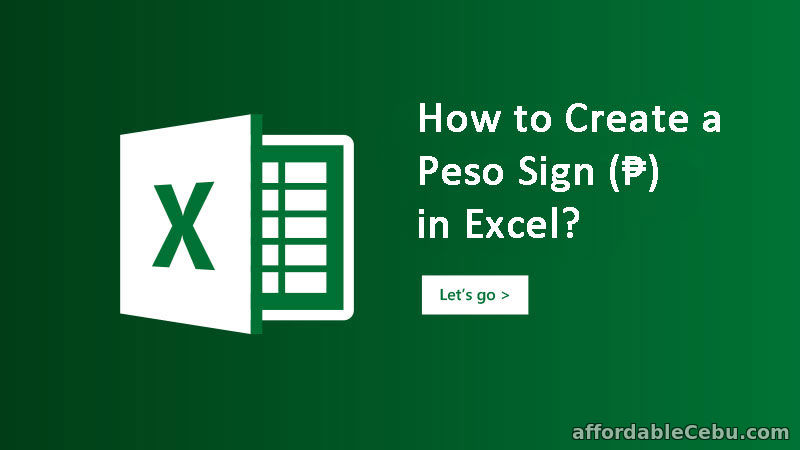 Option 1
Open your Excel software. Go to
INSERT
-->
Symbol
-->
Font
(normal text) -->
Subset
(Currency Symbols). And find the Peso symbol/sign (
₱
).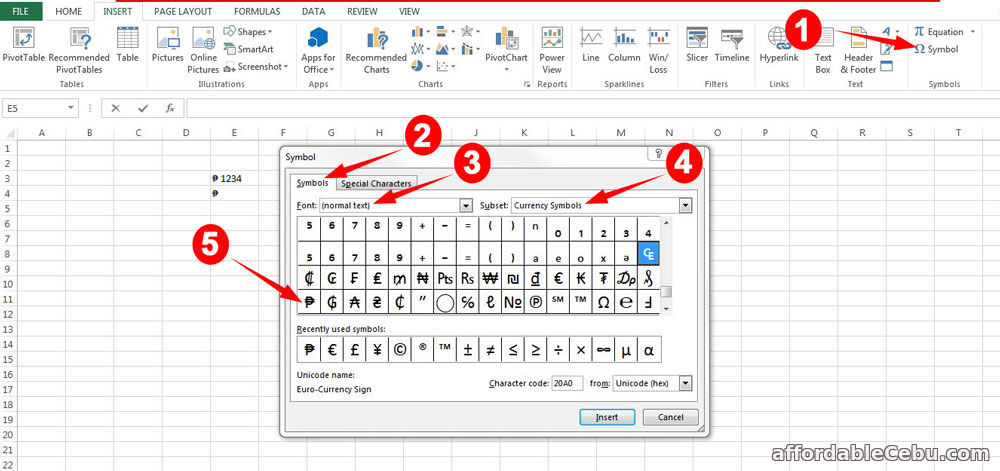 Option 2
The easiest or can i say laziest way to create a Peso Sign (₱) is thru
copy-paste
:
Just highlight the peso sign, right-click your mouse, and copy it. Then, paste it in your excel. In short, copy-and-paste the Peso sign (₱).
Don't forget to bookmark this page for your future reference.
Do you have another way of making a Peso sign (₱)?