Making a Euro Sign (€) in Microsoft Excel is very easy. You can do this in three (3) options:
Option 1
Click or select the cell where you want the EURO Sign (€) to appear. Example, you want to use Euro currency (€) for the following digits:
12,500.00
12,300.00
12,400.00
Click the
currency menu icon
(the one with the $ sign) and choose
€ euro
.
€ 12,500.00
€ 12,300.00
€ 12,400.00

Option 2
Hold Alt button while pressing 0128 in numpad (numeric pad) of the keyboard.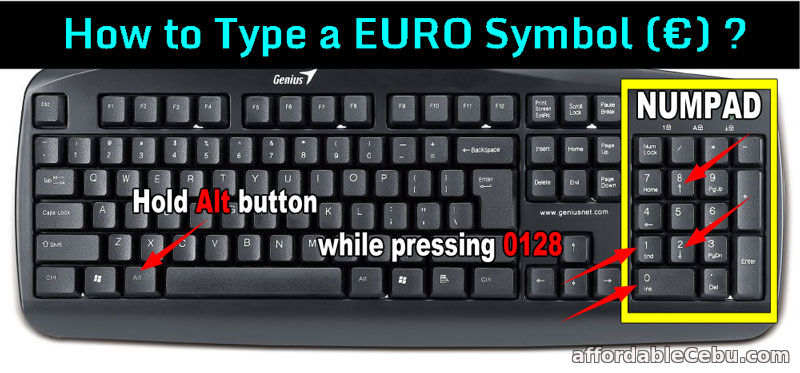 Option 3
And also the quick way is to copy any of the following Euro Sign (€) according to sizes:
€
€
€
€
€
€
€
You can bookmark this page for future reference. Or you can share or like this page for your friends to know.
Are you having any problems in making a Euro Sign (€) in excel?