Square unit is a superscript numerical 2 set above the baseline. Examples are cm², m², km², ft² etc. You usually encounter these units but have you ever wondered how to write or type ² (squared) in computer keyboard?... Here are some guide and tips for you to learn: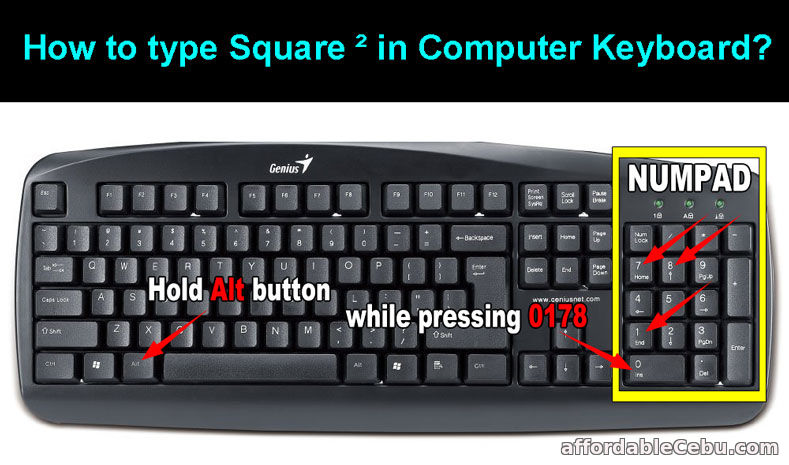 How to type Square ² in Computer Keyboard?
Use your Numpad (numeric pad) of your keyboad when pressing the numbers. The numpad is located at the right side of your keyboard.

1. You can make x² (squared) or superscript 2 by typing this keyboard shortcut:
Hold Alt while typing 0178
2. You can also create ² through the Character Map of Windows OS software:
Go to Start Menu --> All Programs --> Accessories --> System Tools --> Character Map.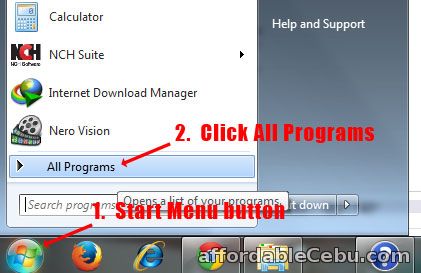 Find and click the superscript 2 (²) and then, click the Select button.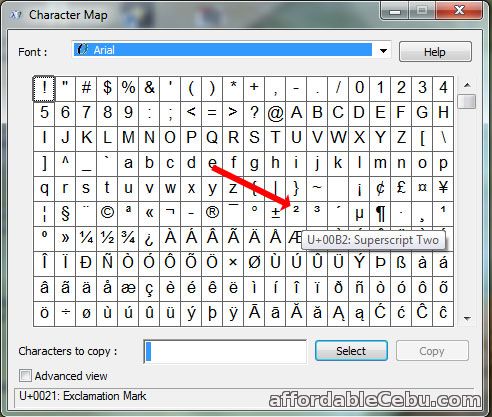 squared (²) in Character Map
The superscript 2 (²) will appear in the blank field. Click the Copy button to copy it. And you can paste anywhere you want for example in the Microsoft Word, Notepad, or in a website, etc.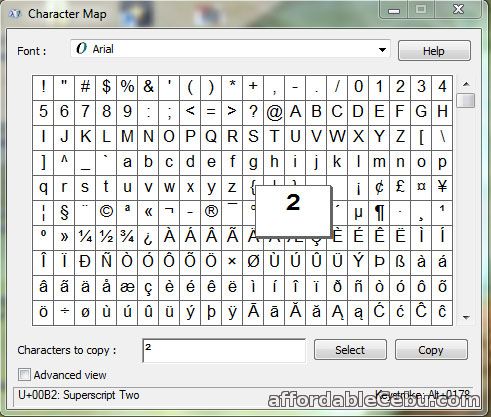 3. And the easiest part to create a square (²) or superscript 2 is by copying any of the sample characters below. They vary in sizes and you can adjust them later after pasting in a word processor.
Squared applied in metric unit:
mm² - square millimeter
cm² - square centimeter
m² - square meter
km² - square kilometer
ft² - square feet
in² - square inch