The House of Representatives approved on second reading the proposed measure that decalres the
Waling-waling
(scientific name: Vanda Sanderiana) as Philippines' national flower together with Sampaguita.
The Second District-Davao City Representative
Mylene Garcia-Albano
authored the House Bill 5655 (which declares Waling-waling orchid as national flower of the Philippines). She is also the Vice Chairperson of the House of Committees on Reforestation and National Cultural Communities.
The bill was also co-authored by Representatives
Angelo Palmones
(Party List - AGHAM and Vice Chairperson of Science and Technology),
Marlyn Primicias-Agabas
(6th District of Pangasinan Representative).
Why should Waling-waling orchid be declared as a national flower in the Philippines?
Garcia-Albano said that the Waling-waling is not only indigenous but also endemic to the Philippines compared to the Sampaguita, a native plant from India and Arabia.
Over thousand of orchids species thrive in the Philippines. They're known for their exotic beauty.
Waling-waling is known as the best orchid variety in the Philippines. It usually lives in the tropical forest of Mount Apo in Davao and Zamboanga del Sur, according to Garcia-Albano.
Waling-waling is described as the "Queen of Philippine Orchids". It's the most beautiful and the rarest orchid. It becomes the most wanted flower in Mindanao for its colorful and large variety. Waling-waling usually grows in tree trunks in the rainforests of Davao, Sultan Kudarat and other parts of Mindanao.
It blooms once a year, between the month of July and October. Due to its high demand and value, it has brought into near-extinction.
Waling-waling is also very popular in Thailand, Singapore, Hong Kong and Hawaii which makes it one of the world's famous orchids.
---
See some photos of the Waling-waling orchid:
Waling-waling flower (wikipilipinas.org)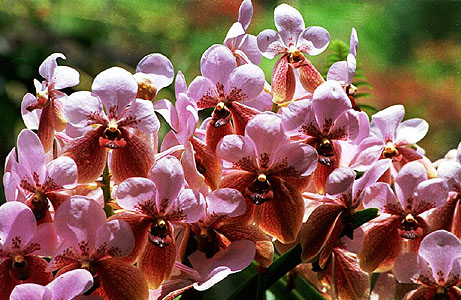 Waling-waling flowers (lakbaypilipinas.com)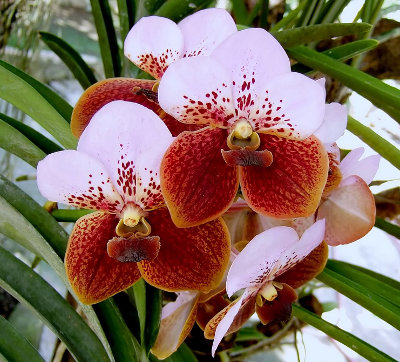 Beautiful Waling-waling orchid (worldsalvation.info)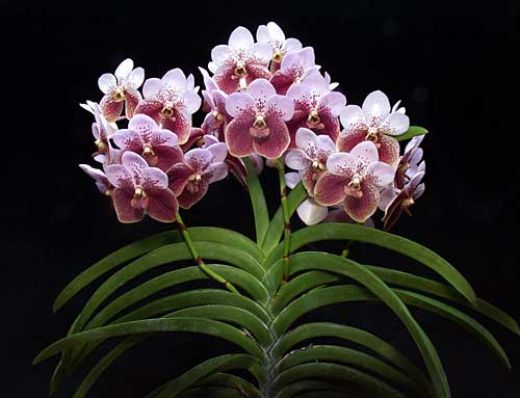 Waling-waling orchid (sdjs-4.blogspot.com)
---
Some important facts about Waling-waling:
The native Bagobo people worshipped the Waling-waling as a diwata.
It has two forms: pink and white.
It's usually used in hybridization.
Waling-waling orchid bears flowers early when raised at high altitude, according to studies.
---
Do you love orchids?
Are you in favor of this bill that
Waling-waling orchid
should be declared as the
Philippines' National Flower
? Tell us in the comment below.