Question
Could you translate for me "Thank you" in bisaya/cebuano?"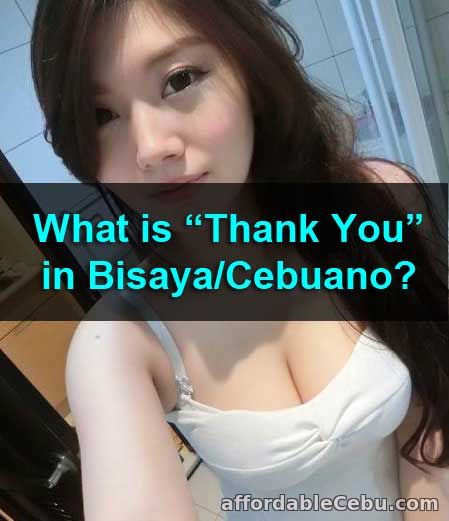 Answer
"Thank you" is translated in bisaya/cebuano as "Salamat" (pronounced as sah-lah-maht).
Example usage in sentence:
Thank you. You're so kind. – Salamat. But-ana nimo oi. (Sah-lah-maht. Buht-ah-nah nih-muh uy)
Thank you. I will not forget your kindness. – Salamat. Dili nako kalimtan imong kamaayo.
Thank you for the gift. – Salamat sa regalo.
Thank you for all the good things you've done to me. – Salamat sa tanang kamaayo gihatag nimo kanako.
Thank you God. – Salamat Ginoo.
Saying thank you is not enough – Dili igo ang magpasalamat ra nimo.
Thank you for your love.- Salamat sa imong gugma.
Thank you. You're such a blessing – Salamat. Grasya jud ka.
Thank you honey. – Salamat honey.
Thank you mom – Salamat ma.
Thank you dad – Salamat pa.
Thank you sister (older sister) – Salamat ate
Thank you sister (same age or younger than you)
Thank you brother (older brother) – Salamat kuya
Thank you brother (same age or younger than you) – Salamat brod.
Thank you everyone. – Salamat sa tanan.
Thank you classmates – Salamat classmates.
Do you have any English term/sentences that you want us to translate in Bisaya/Cebuano? Just tell us in the comment below.