LBPIAccess
is the online banking facility of LandBank, one of the top banks in the Philippines. Like any online banking facilities, you can enjoy the basic features it offers. Here are some of them:
1.
Inquire or access your remaining account balance
You can view your Landbank accounts and their account balance in just a few clicks. You can even see the account status if its still ACTIVE or NOT.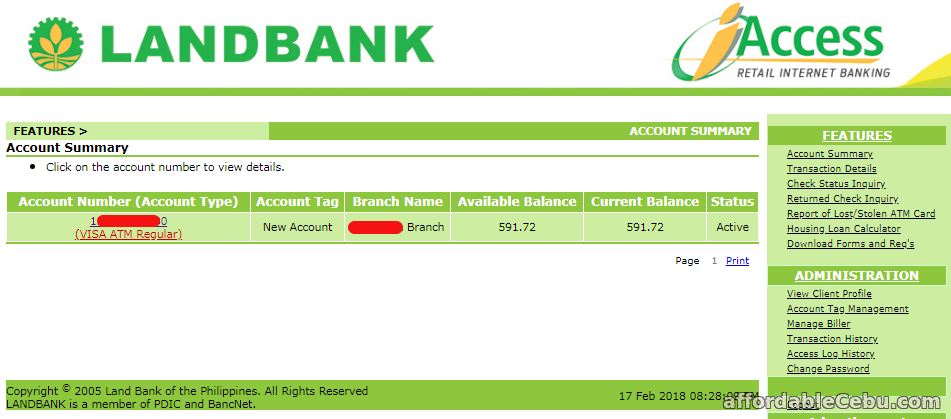 2.
View your Statement of Account (transaction details).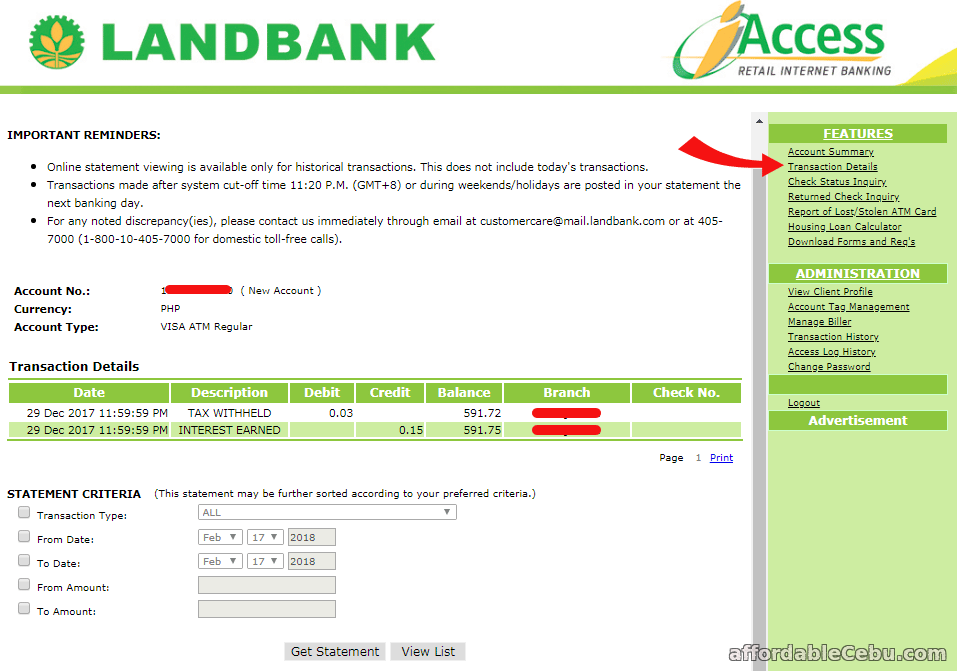 3.
Check the status of your Checking Account
4.

You can inquire about your Returned Check
5.

Report lost or stolen LandBank ATM Card
If your ATM Card is lost or have been stolen, you can report it thru LBPIAccess.
6.

You can calculate your housing loan in LandBank thru this Housing Loan Calculator
You can determine your monthly amortization thru this onnline housing loan calculator.
7.
Download Forms and Requirements for Credit Card and Loan Application
8.
View Transaction History
Actually, LandBank online banking (LBPiAccess) has very limited features compared to BDO, Metrobank and BPI. You can pay your bills, transfer funds, or trade/invest in stocks thru BDO, Metrobank and BPI online banking facilities. But in LandBank (LBPiAccess), you can't.
And LBPiaccess website design is ugly and needs a more modern design like BDO.
I think LandBank should innovate more their online banking services.
Do you have any concern or problem with your LBPIAccess account?